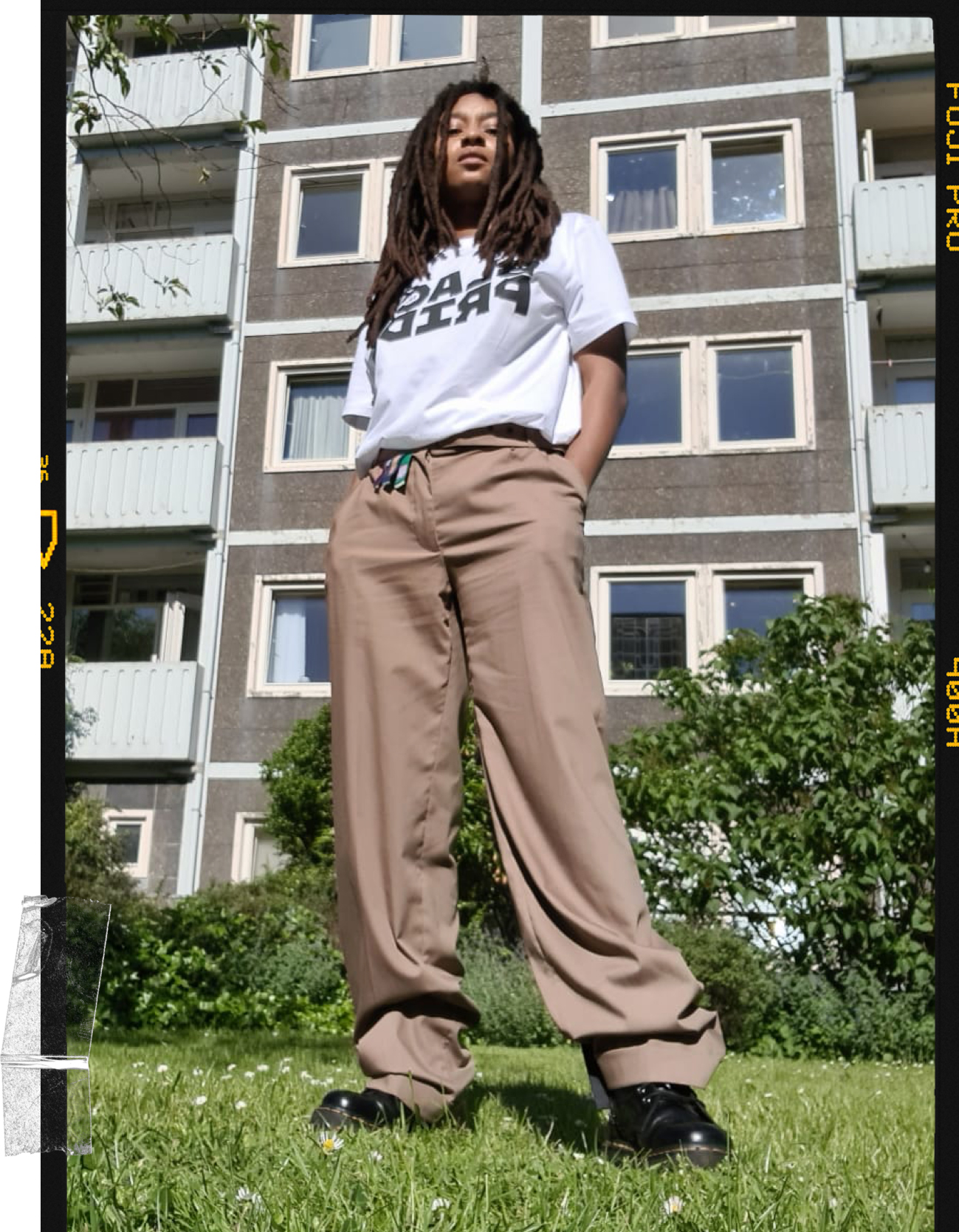 NAOMIE
SHE/HER
Anti-racist and queer activist Naomie Pieter isn't afraid to make her voice heard. A choreographer, founder of Black Pride Netherlands, Black Queer and Trans Resistance and Pon Di Pride, she often faces threats from alt-right and extremist groups. But she stands strong. Naomie is also one of the driving forces behind Kick Out Zwarte Piet and Black Lives Matter in the Netherlands.

"WE'RE NOT FREE UNTIL WE'RE ALL FREE"


WHY IS PRIDE STILL IMPORTANT IN 2021?
"No pride for some of us without liberation for all of us" is a quote by Marsha P. Johnson. And it's still relevant and something we should keep in mind when we are thinking about pride. Because no one is free until all of us is free. We are still fighting for our liberation. And by "we", I mean Black queer and trans people. We are still fighting for our emancipation.
TRAVIS
THEY/THEM
Travis Alabanza is a non-binary performer, writer, theatre maker and trans activist. In the last two years, they have been noted by numerous publications as one of the most prominent emerging queer artistic voices. And they're not afraid to speak up for what's right. Travis is exploring how trans bodies survive and how we can address our own internalised prejudice.​

"YEARLY, WE NEED TO COME TOGETHER AND REMEMBER THERE ISN'T JUST OUR HARDSHIP"


WHY IS PRIDE STILL IMPORTANT IN 2021?
Pride is still important because the way queerness is still globally policed. In both legislative and personal, daily ways. We need a chance to reinstate both the political and personal anecdote to that - which is Pride. Pride in all its' forms, as a way to feel joyful and excited by the things a lot of the world makes us feel shameful for. ​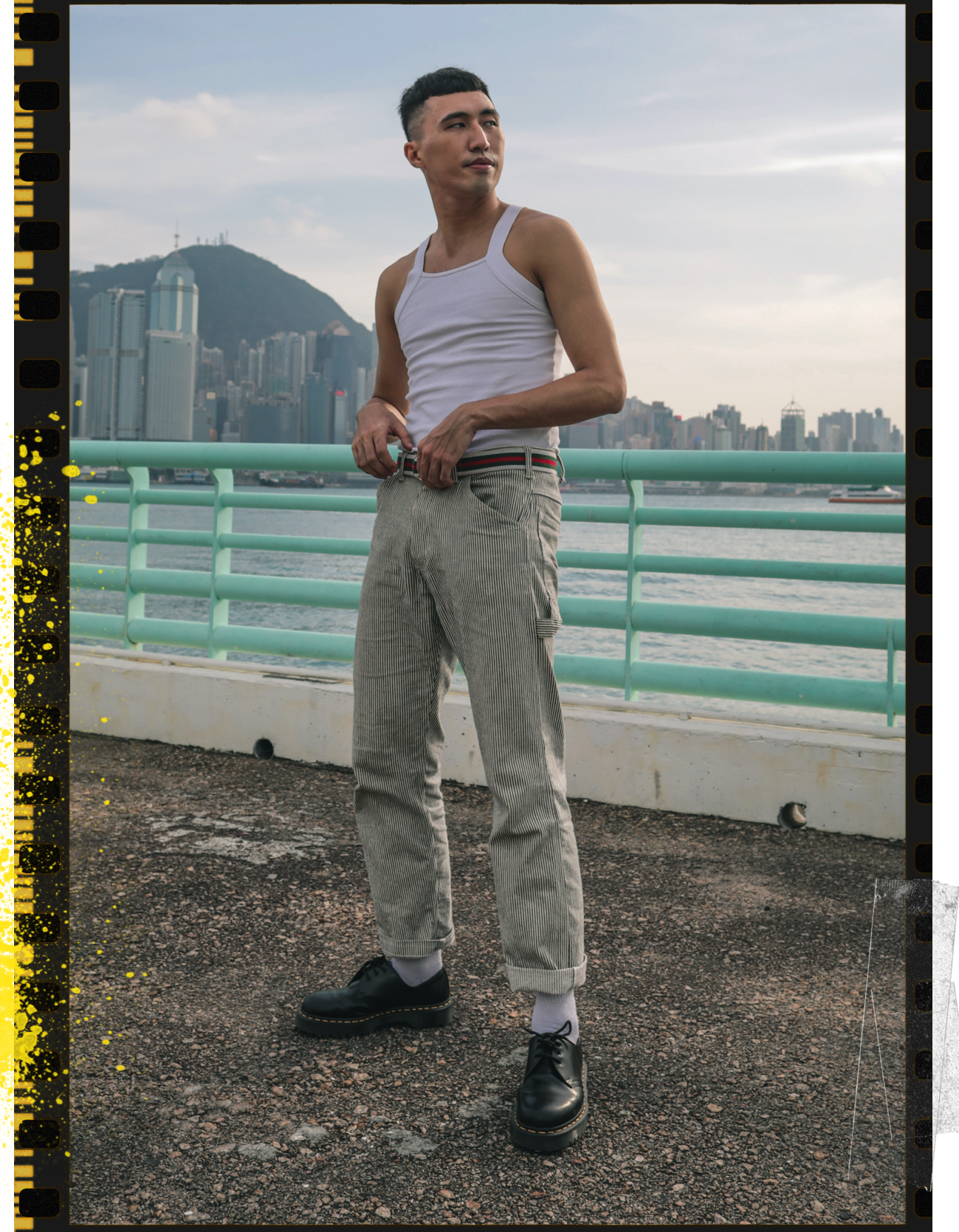 KEN KEN
HE/HIM
Ken Ken Milan is a full-time dancer and Vogue culture promoter. He first discovered the dance style in Taiwan six years ago, after attending the country's first-ever Vogue ball. Ken fast fell in love with the distinct glamour and unapologetic confidence that is a hallmark of the Vogue movement. After returning to Hong Kong in 2017, he became an avid Vogue promoter, and wants to 'give the gift that keeps on giving' to Hong Kong's LGBTQIA+ community.​

"IN PRIDE, YOU CAN DISCOVER THE DIVERSITY OF THE SOCIETY"


WHY IS PRIDE STILL IMPORTANT IN 2021?
Pride is a celebration of ways of living. We need Pride because we acknowledge our differences and uniqueness. While we have decriminalised homosexuality and same sex marriage in some areas, there's still room for improvement to make our community as inclusive as possible. Pride each year is necessary to educate ourselves and broaden the spectrum of gender/sexuality/identity.​
BECCA
SHE/THEY
Becca McCharen-Tran is the founder and creative director of dynamic bodywear label Chromat. McCharen-Tran fuses their technical background with a focus on the body to create designs for boundary-breaking women. And she's making noise about the impact that fashion had on their own upbringing — motivating them to reshape the industry into a more inclusive and accessible space.​

"OUR FREEDOM IS LINKED TO THE FREEDOM OF ALL OPPRESSED PEOPLE"


WHY IS PRIDE STILL IMPORTANT IN 2021?
Pride is critical. Not only in June, but year-round. In just the past 6 months, state legislators all over the US have made it a crime to provide trans youth with healthcare, and have banned trans and gender non-conforming youth from participating in athletics. When so many people see trans people as not deserving of care or community, it's important to be loud in celebrating, loving and fighting for our queer family.​​
SUPPORT AND RESOURCES
NAOMIE
: "
Black Pride NL
,
Black Queer and Trans Resistance, and building the Black Queer Archive
.
Rainbow House Curacao
, that's very close to my heart. Also
The Oasis Project
, this is a Nigerian project. I think it's really dope what they are doing."
TRAVIS
: "I'm energised by '
Five for Five
', a collective grassroots charity which collects £5 a month from you, and then donates it to five different money pots benefiting trans feminine people in the UK"
KEN KEN
: "The
Trevor Project
focused on suicide prevention among queers. Celebrating queerness is a privilege, as there are many out there who struggle with their identities for many reasons, thusleading to the high suicidal rate."
BECCA
: "
For the Gworls
provides direct financial support for gender affirming surgeries and housing for Black trans people nationwide. And
GlitsInc.
, who provide housing for Black trans people recently released from Rikers Island Correctional Center in NYCA."
WE'RE PROUD TO SUPPORT AND CHAMPION VITAL LGBTQIA+ CAUSES IN OUR COMMUNITIES
SO FAR THIS YEAR WE'VE DONATED OVER £90,000 TO CHARITIES AROUND THE WORLD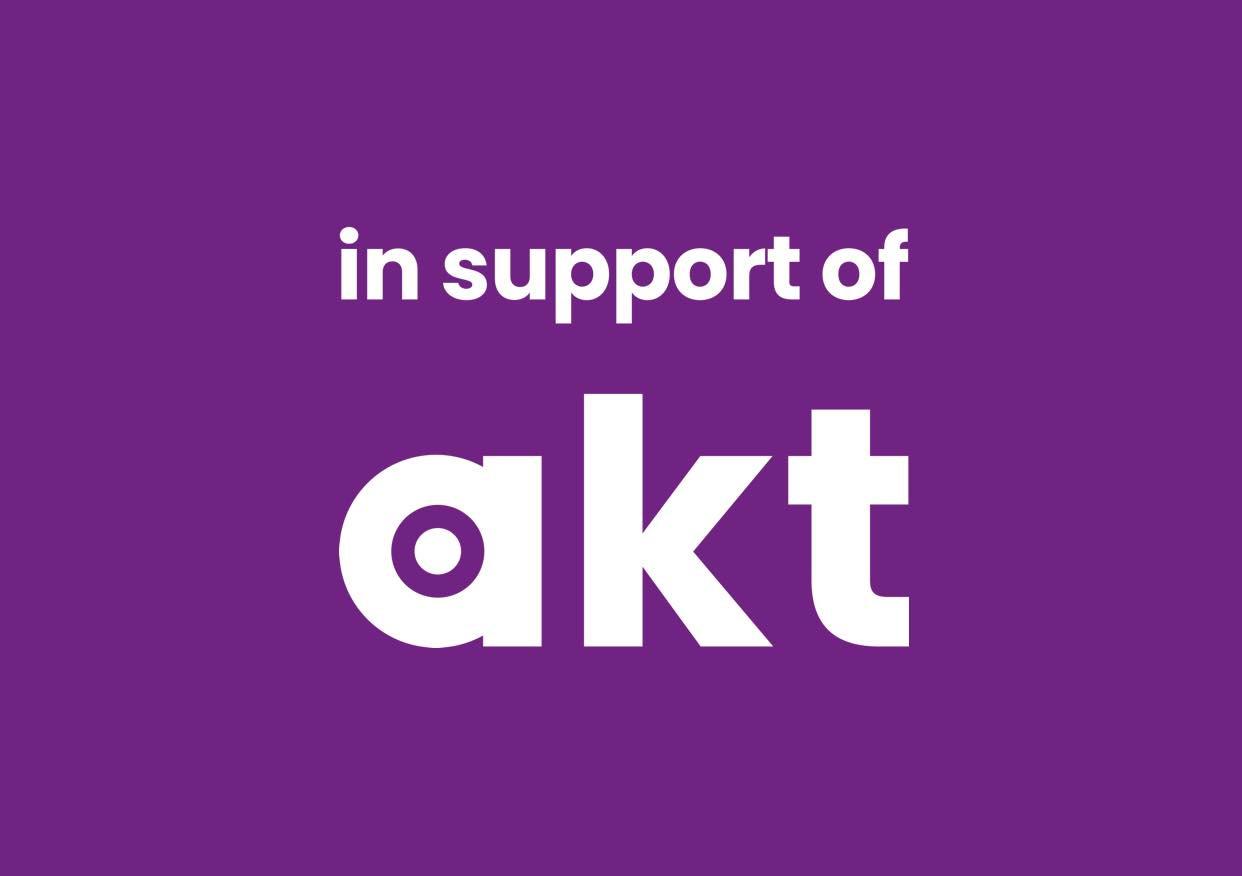 In the UK, we've donated £10,000 to akt 'the Albert Kennedy Trust' an LGBTQIA+ youth homelessness charity. akt provides housing support, mentoring and life skills training, and works to ensure that no young person has to choose between a safe home and being who they are. The work done by akt is more important than ever.