If you're in Munich, lace up your DM's and check out the exhibition now, live until the 25th of April. Or check out the artists' bespoke work below and find out more about the project.

Find out more in the video below.
5 MINUTES WITH GABE
DM's chats to Gabe to hear about his city, the creative community and his inspirations.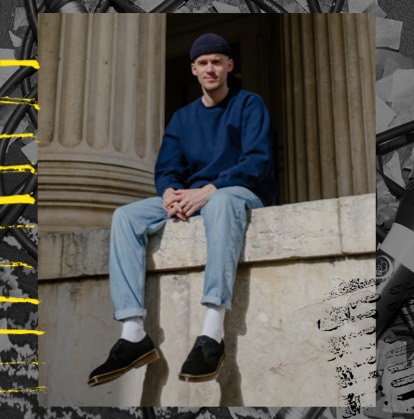 Where do you find the inspiration behind your artwork?

Pretty much from the beginning, music has always been connected to making art for me. Growing up with hip hop culture helped me get into graffiti but also increased my interest in logo design and branding. Later on, I spent lots of time in Jamaica, first because of the music and later to study art there. That had a very lasting impact on my work. 

How have you adapted to the way you're finding inspiration?

I try to refer to my identity, surroundings and experiences, and combine it with lots of experimentation. Since I've been creating stuff for such a long time, I want to get better at seeing what it is that I am doing and how and why I am doing it.
In what ways have you seen lockdown affect artists and creatives?

On the one hand there is the economic difficulties; when the pandemic hit, I was mainly doing live drawing session at events, so the focus had to shift. But in my eyes the questioning of one's artistic practice and the shift to alternatives has positive sides as well. 

Then there are the mental difficulties. I think it is crucial for many artists to connect with fellow creatives to get feedback, talk about the challenges we face and get inspired by real experiences and encounters. This is very problematic now. 

What's the motivation behind this project?

The motivation was to re-connect with other creatives from Munich and make something positive for the public to enjoy.
If this project says one thing about Munich's creative community, what would it be?

This project is another small sign that there is a super interesting and open community of creatives in Munich that contribute a lot to the city, despite the fact that you face so many challenges as an independent creative here. 

Have you always believed in art's ability to help people and communities?

Yes, I believe that art can ask important questions, raise awareness, tell stories, break down information, and bring beauty to an area. But it can also simply change the life of an individual and therefore a community by being seen and offering inspiration to create something. To show people, especially young people, that there is something different you can do with your life is still so powerful.

 What does Dr. Martens mean to you?

Dr. Martens are timeless classics, and I love how they are authentically interwoven with so many different eras and subcultures. They embody the drive to keep questioning the status quo and to carve out an independent route for yourself.
THE EXHIBITION ARTWORK
'IN THIS TOGETHER?'

A graphic art exhibition on creative resilience by GABE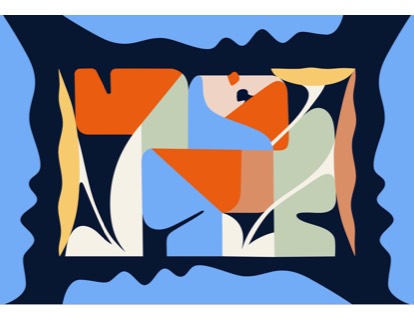 IN THIS TOGETHER

Linda Nübling's artwork highlights the power of solidarity and the energy one can draw from a creative network, giving her the strength to continue fighting everyday discrimination.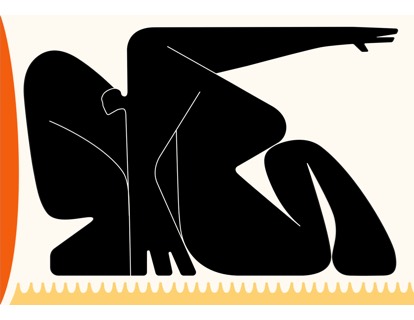 CONFIDENCE

For Jessica Dettinger, lockdown has helped her approach her creativity with a newfound strength and confidence. Her artwork is designed to celebrate self-empowerment and self-expression.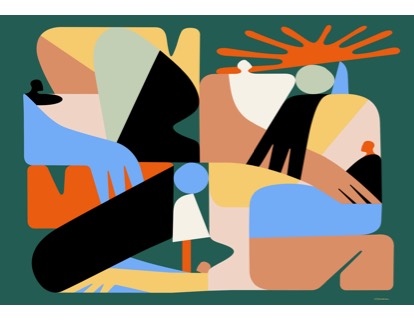 BUILDING BLOCKS

For Santi, it was his support network in Munich that encouraged him to remain creative throughout the pandemic. His artwork is a spotlight on this collective ability to empower and enable creativity.
GRASSROOTS

Louis' artwork represents the power of community, and how a new local network forced him to revaluate his relationships and appreciate the value of authentic local connections.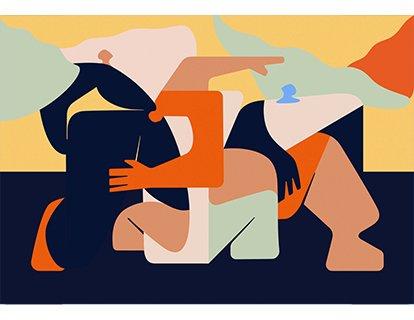 ESCAPE

Annette Granados Hughes' creativity piece represents he magic moment of escapism and freedom through creative and expressive activities, that have helped her cope with the events of the last year.
Head back to discover more projects that put rebelliousness and self-expression front and centre.