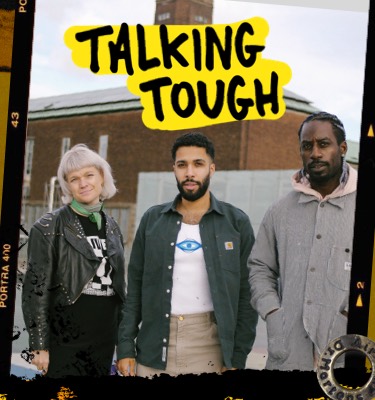 DR. MARTENS NETHERLANDS PRESENTS: TALKING TOUGH
Tough conversations. With even tougher people. The DM's podcast shining a light on those who overcome adversity and carve their own path.
DR. MARTENS PRESENTS: GIRLS IN FILM
How the winner of a Girls In Film prize fund, 'Teddy', was brought to life, and its impact on the community told by the people who made it.
ACTIVIST EVENING, HOSTED BY ALICE PFEIFFER
Paris' newly opened Le Marais store hosted two in-store panel talks for Dr. Martens Presents. Curated by journalist Alice Pfeiffer, the two talks discussed wokeness, inclusivity and oppression in the music industry with creatives and activists from the LGBTQIA+ community.
DR. MARTENS PRESENTS: MADANII AND L:LUCID
Watch the electronic duo's video series on the representation of Berlin's Middle Eastern and North African creatives.
DR. MARTENS PRESENTS: RAISSA PARDINI
Dr. Martens commissioned Glasgow-based Raissa to design and create a DM's themed poster. We hosted a charity raffle to win the print, in support of Women's Aid.
DR. MARTENS PRESENTS: GEMMA DUNLEAVY
DM's catches up with the up-and-coming Irish vocalist about her new EP, and how she produced the dynamic mixtape 'UP DE FLATS' during lockdown.
DR. MARTENS PRESENTS: THE PLAYLIST
GET ON THE LIST
Sign up to our newsletter to hear about everything Dr. Martens Presents, exclusive offers and limited edition product launches.