DR. MARTENS x
CLYDE BUILT RADIO
WHAT WENT DOWN
On the 1st of February, we threw an electric launch party to celebrate the brand-new Clyde Built Radio — a long-awaited, inclusive platform for fresh, up-and-coming talent. Live from Glasgow's iconic Barrowlands 2, we marked the station's first-ever broadcast with a night of live music from up-and-coming Glaswegian artists.

Local talent including spiky art-pop artist Lady Neptune, rhythmic disco DJ Grim Lusk and the eclectic LAPS lit up the evening and made waves with charged, dynamic performances.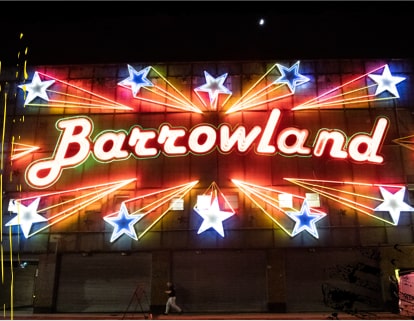 Sign up to our newsletter and be the first to know about upcoming events.