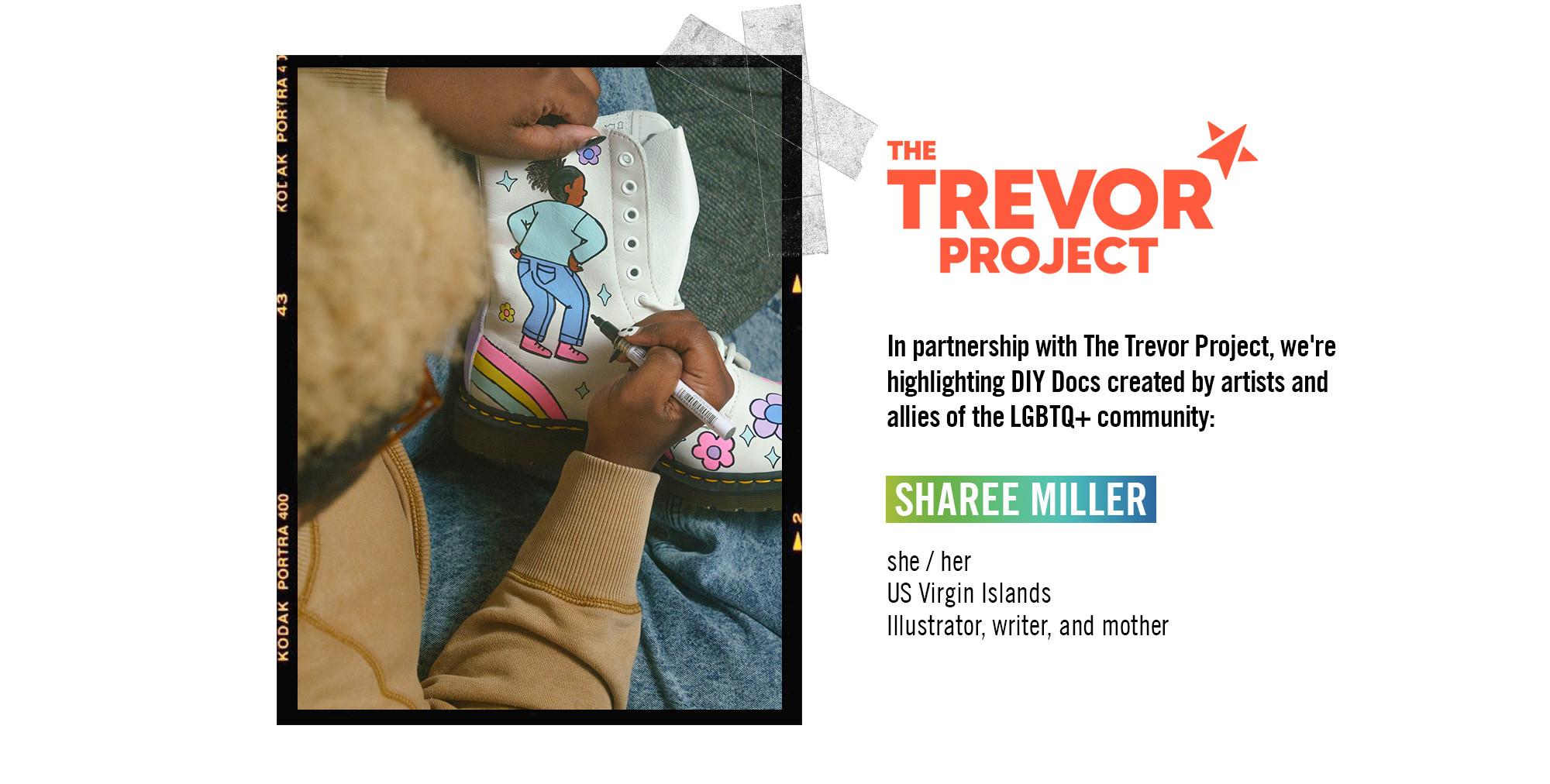 Tell us about your connection to The Trevor Project:
"I've had my art shared by The Trevor Project. Our values and messages align so I'm happy to amplify their message and add to their safe space."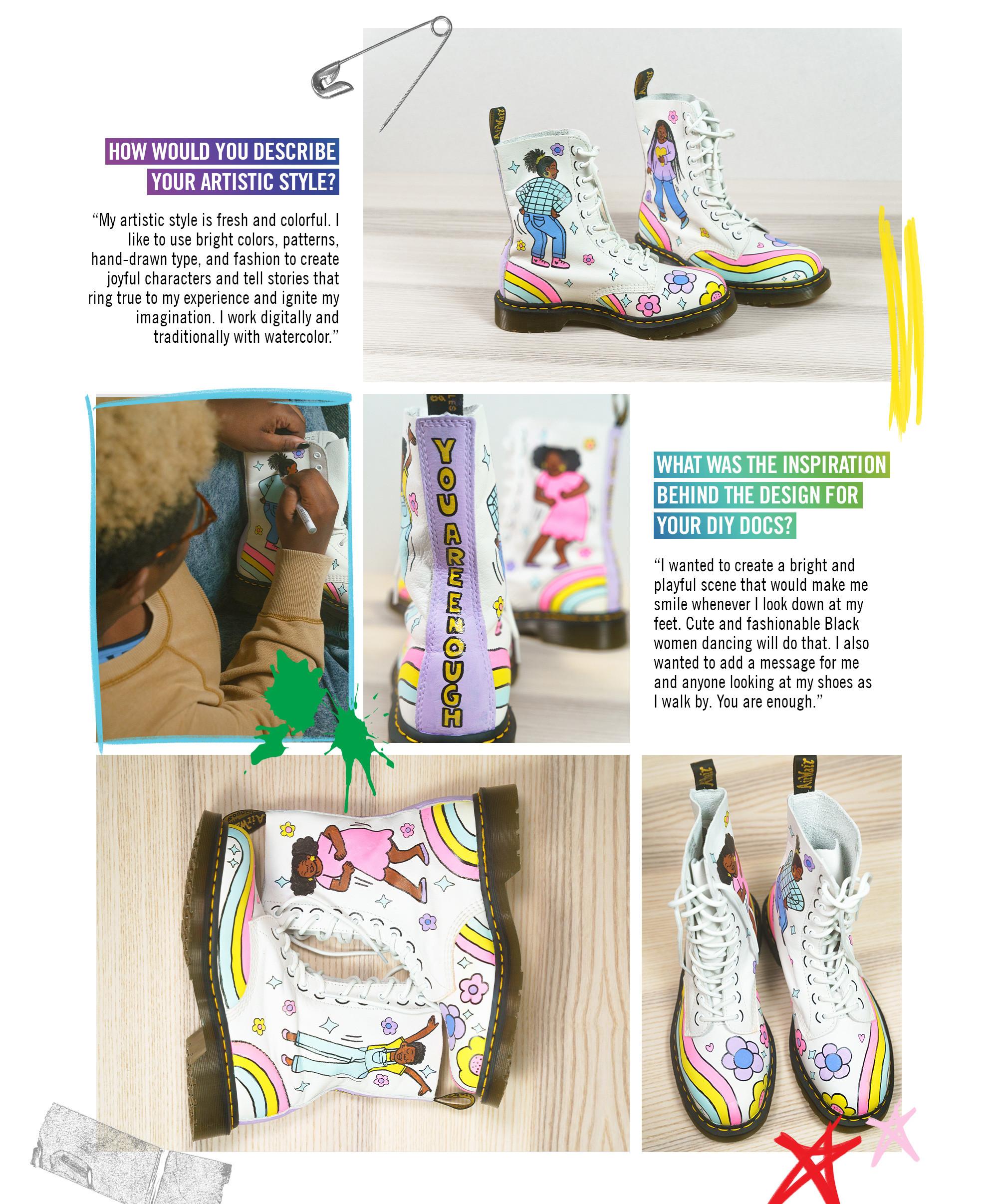 Tell us about your first pair of Docs:
"I got my first pair of Docs in college. They were glittery and good conversation starters. My one-year-old son just got his first pair of Docs and he gets compliments wherever we go. They are so cute!"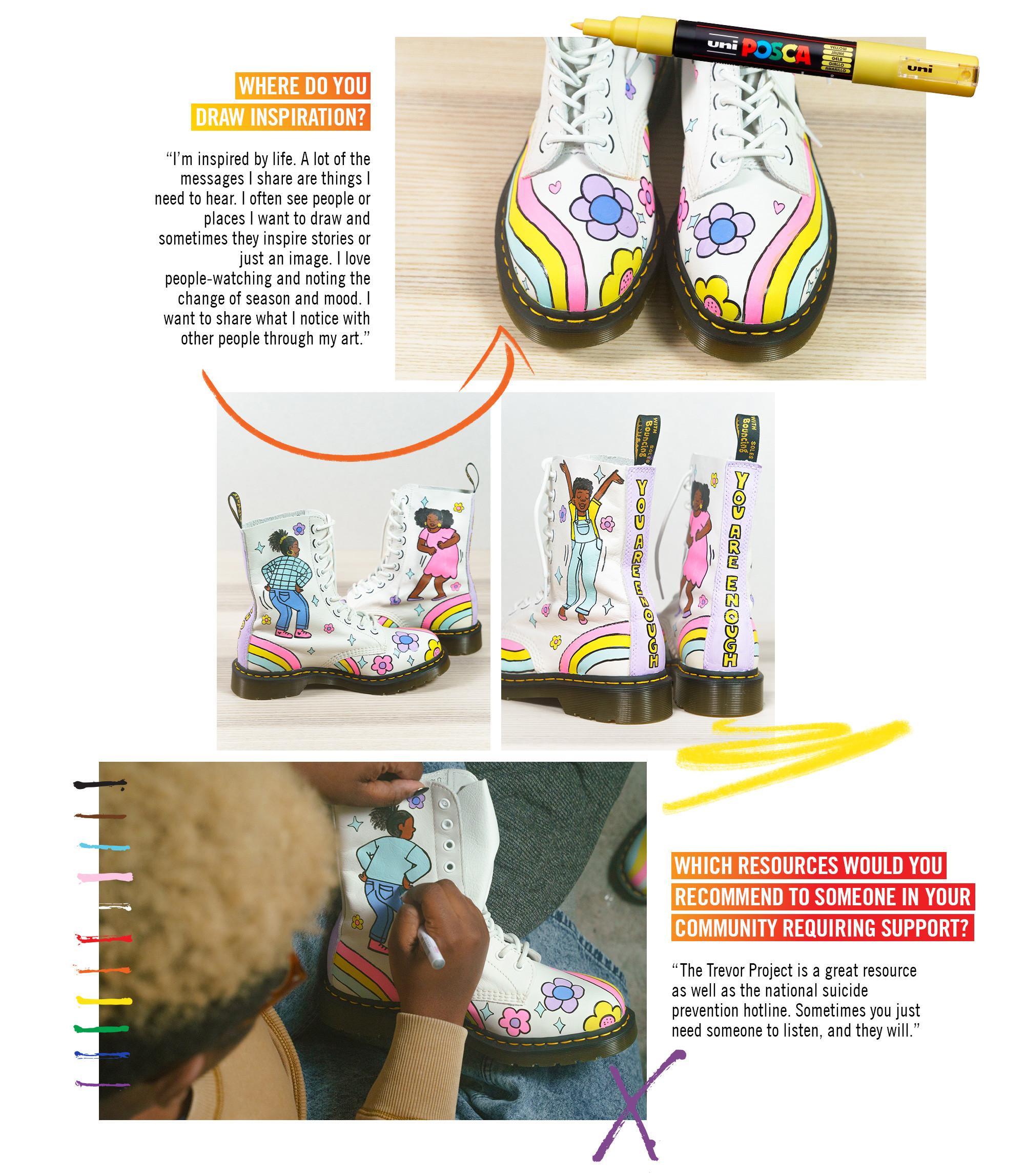 How do we support LGBTQIA+ mental health all year round?
"Showing up to vote for LGBTQIA+ rights. It's hard to care for your mental health in a country that actively takes away your rights and allows people to feel empowered to hurt, target, or ban your existence. We need to prioritize the health and safety of our LGBTQIA+ youth so they grow up knowing they are loved, wanted and safe."