3989 TUCSON
BUTTERSCOTCH TUCSON
22231243
Choose colour
BUTTERSCOTCH
This 3989 Brogue shoe is made with our premium Tucson leather. Made in the Santa Croce region of Northern Italy, the leather is created using a process called vegetable-tanning. A 200-year old traditional craft process, the material is left "naked" with no finish — and results in a warm, brilliant shade that intensifies as it ages, absorbing the traces of life without losing durability.

This version of the unisex 3989 Brogue is true to an original sample discovered in the Dr. Martens archive. A rebellious union of proper menswear and counterculture attitude, the unisex shoe has all the magic that makes a Dr. Martens shoe a "Doc": grooved sides, Goodyear-welted stitching and our iconic air-cushioned sole.

Please note: Natural, vegetable-tanned leather is very water-absorbant—if the shoe gets wet, it may bleed from the leather to socks or feet. If they do get wet, leave them to dry naturally.
Construction
This is a Goodyear-welted product. The upper and sole are heat-sealed and sewn together, not merely glued like many footwear constructions.
Footwear
| | | | |
| --- | --- | --- | --- |
| UK | USA | Europe | Japan |
| 3 | 5 | 36 | 22 |
| 4 | 6 | 37 | 23 |
| 5 | 7 | 38 | 23.5 |
| 6 | 8 | 39 | 24.5 |
| 6.5 | 8.5 | 40 | 25 |
| 7 | 9 | 41 | 25.5 |
| 8 | 10 | 42 | 26 |
| 9 | 11 | 43 | 27 |
Clothing
| | | | | | | |
| --- | --- | --- | --- | --- | --- | --- |
| Size | XXS | XS | S | M | L | XL |
| UK | 6 | 8 | 10 | 12 | 14 | 16 |
| USA | 2 | 4 | 6 | 8 | 10 | 12 |
| Japan | 5 | 7 | 9 | 11 | 13 | 15 |
| Bust(cm) | 80 | 84 | 88 | 92 | 98 | 104 |
| Bust(in) | 31.5 | 33 | 34.5 | 36 | 38.5 | 40 |
| Waist(cm) | 62 | 66 | 70 | 74 | 80 | 86 |
| Waist(in) | 24.5 | 26 | 27.5 | 29 | 31.5 | 34 |
| Low hip(cm) | 86 | 90 | 94 | 98 | 104 | 110 |
| Low hip(in) | 34 | 35 | 37 | 38.5 | 41 | 43 |
Unisex for Women
| | | | | | | |
| --- | --- | --- | --- | --- | --- | --- |
| Size | XXS | XS | S | M | L | XL |
| UK | 6 | 8 | 10 | 12 | 14 | 16 |
| USA | 2 | 4 | 6 | 8 | 10 | 12 |
| Japan | 5 | 7 | 9 | 11 | 13 | 15 |
| Chest(cm) | 80 | 84 | 88 | 92 | 98 | 104 |
| Chest(in) | 31.5 | 33 | 34.5 | 36 | 38.5 | 40 |
Belts
| | | | | |
| --- | --- | --- | --- | --- |
| Size | S | M | L | XL |
| Fits(in) | 27-31 | 32-36 | 37-40 | 41-44 |
| Fits(cm) | 68-78 | 81-92 | 94-102 | 104-112 |
Socks
| | | | |
| --- | --- | --- | --- |
| Size | S | M | L |
| UK | 3-5.5 | 6-8.5 | 9-13 |
Tights
4'10-5'0/
147-152cm
5'1-5'4/
155-163cm
5'5-5'10/
165-178cm
34-37IN/
86-94cm

S

S

M

37-39IN/
94-99cm

S

M

L

39-42IN/
99-107cm

M

M

L
Footwear
| | | | |
| --- | --- | --- | --- |
| UK | USA | Europe | Japan |
| 6 | 7 | 39 | 24.5 |
| 6.5 | 7.5 | 40 | 25 |
| 7 | 8 | 41 | 25.5 |
| 8 | 9 | 42 | 26 |
| 9 | 10 | 43 | 27 |
| 9.5 | 10.5 | 44 | 27.5 |
| 10 | 11 | 45 | 28 |
| 11 | 12 | 46 | 29 |
| 12 | 13 | 47 | 29.5 |
| 13 | 14 | 48 | |
| 14 | 15 | 49.5 | |
| 15 | 16 | 51 | |
Clothing
| | | | | | | |
| --- | --- | --- | --- | --- | --- | --- |
| Size | XXS | XS | S | M | L | XL |
| Chest(cm) | 86 | 92 | 97 | 102 | 107 | 112 |
| Chest(in) | 34 | 36 | 38 | 40 | 42 | 44 |
| Waist(cm) | 71 | 76 | 81 | 86 | 91 | 96 |
| Waist(in) | 28 | 30 | 32 | 34 | 36 | 38 |
Unisex for Men
| | | | | | | |
| --- | --- | --- | --- | --- | --- | --- |
| Size | XXS | XS | S | M | L | XL |
| Chest(cm) | 86 | 92 | 97 | 102 | 107 | 112 |
| Chest(in) | 34 | 36 | 38 | 40 | 42 | 44 |
Belts
| | | | | |
| --- | --- | --- | --- | --- |
| Size | S | M | L | XL |
| Fits(in) | 27-31 | 32-36 | 37-40 | 41-44 |
| Fits(cm) | 68-78 | 81-92 | 94-102 | 104-112 |
Socks
| | | | |
| --- | --- | --- | --- |
| Size | S | M | L |
| UK | 3-5.5 | 6-8.5 | 9-13 |
Newborn Footwear
| | | | | |
| --- | --- | --- | --- | --- |
| All Countries | Size 0 = 0-3months | Size 1 = 3-6months | Size 2 = 6-9months | Size 3 = 9-12months |
Toddler Footwear
| | | | |
| --- | --- | --- | --- |
| UK | USA | Europe | Japan |
| 3 | 4 | 19 | 11 |
| 3.5 | 4.5 | 19.5 | 11.5 |
| 4 | 5 | 20 | 12 |
| 4.5 | 5.5 | 21 | 12.5 |
| 5 | 6 | 21.5 | 12.5 |
| 5.5 | 6.5 | 22 | 13.5 |
| 6.5 | 7.5 | 23.5 | 14 |
| 7 | 8 | 24 | 14.5 |
| 7.5 | 8.5 | 25 | 15 |
| 8 | 9 | 26 | 15 |
| 8.5 | 9.5 | | 15.5 |
| 9 | 10 | 27 | 16 |
Junior Footwear
| | | | |
| --- | --- | --- | --- |
| UK | USA | Europe | Japan |
| 10 | 11 | 28 | 17 |
| 10.5 | 11.5 | 28.5 | 17.5 |
| 11 | 12 | 29 | 11 |
| 11.5 | 12.5 | 30 | 11.5 |
| 12 | 13 | 31 | 18.5 |
| 12.5 | 13.5 | | 19 |
| 13 | 1 | 32 | 19.5 |
| 13.5 | 1.5 | 32.5 | 20 |
| 1 | 2 | 33 | 20.5 |
| 1.5 | 2.5 | 33.5 | 21 |
| 2 | 3 | 34 | 21.5 |
| 2.5 | 3.5 | 35 | 21.5 |
| 3 | 4 | 36 | 22 |
Canadian Customers
Free Ground Shipping on orders over $75
30 days to return
Click here for more detailed shipping and returns information
#DRMARTENSTYLE
THE BEST DOCS ON THE STREET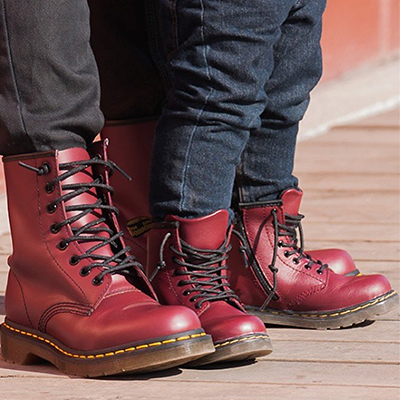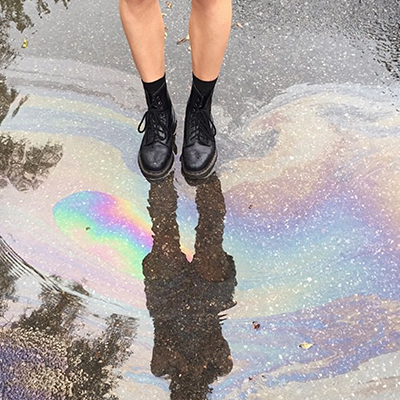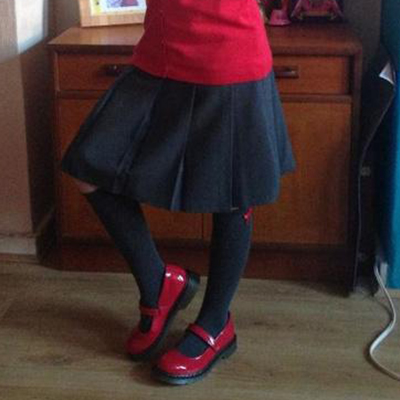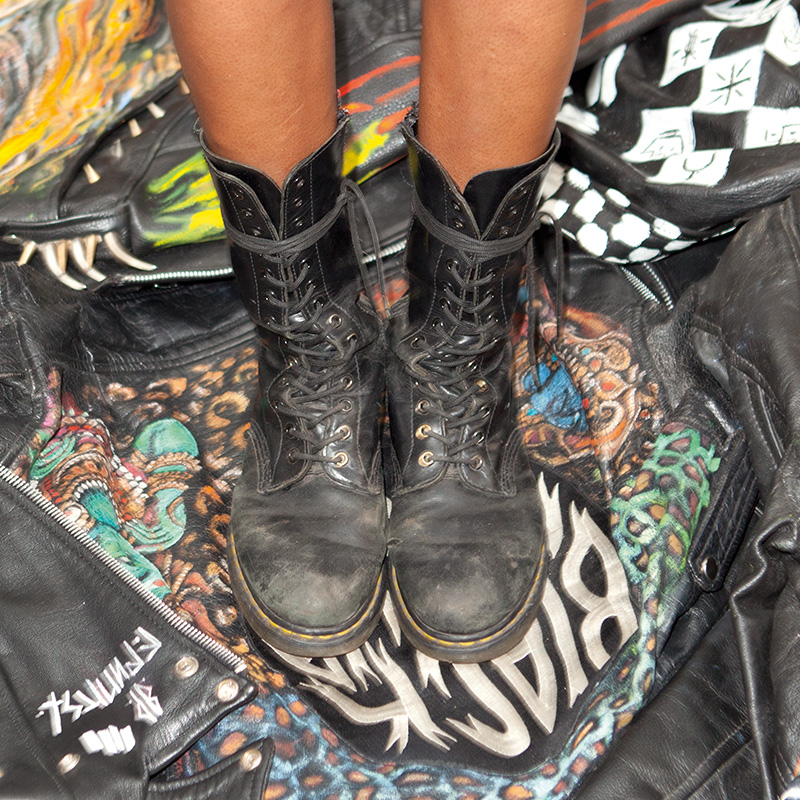 GET FEATURED
ON OUR SITE BY USING
#DRMARTENSSTYLE