Tell us about your connection to The Trevor Project:
"The Trevor Project is an amazing org that I've been in connection with for the past few years. What's amazing about the Trevor Project is that they really focus on community outreach and mental health, something that we desperately need, especially in the LGBTQ+ community. Even though I don't identify as queer, I have so many people in my life that benefit from organizations like The Trevor Project."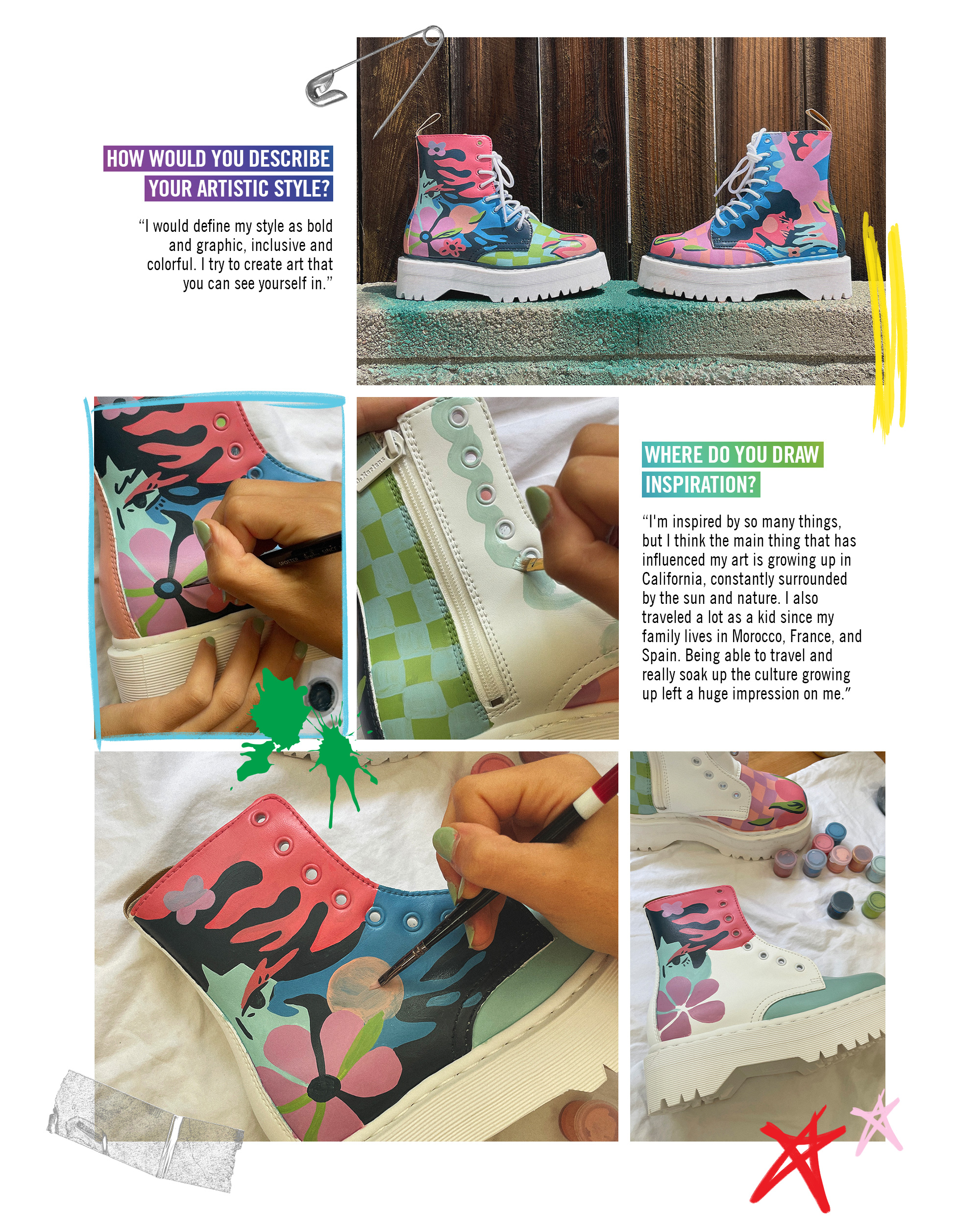 Tell us about your first pair of Docs:
"I remember my first pair of Docs well! I was living in NYC, attending art school, and as someone who grew up in sunny LA, I had never needed anything more than sandals and sneakers. When winter drew near, my friend and I got some Docs to help us survive. I got a pair of navy 1460s. We ended up falling in love with them way past winter in NYC, and wore them for years after."