Hi, and thank you so much for speaking with us. Could you give us an introduction?
Hey there! I am an African-American/Filipino fine artist and tattooer. I identify as nonbinary femme and I am a transgender person. I've been drawing, sculpting, and making art professionally since 2008, and I taught myself how to tattoo in 2018. I graduated from MassArt in 2012, with a concentration in sculpture. 
How would you describe your artistic style?
It's a remix of artwork I've been exposed to and inspired by over the years. I love Japanese and East Asian art, and this began with some heirlooms my mother brought back from the Philippines that were displayed in my childhood home. Later I got into manga, anime, and video games, and that pushed me to explore narrative art and game design. Nowadays, I'm into old textiles, decorative medieval art from Europe and Asia, and the history of tattooing.
 
Do you have a favorite medium to work with?
Regardless of what medium, I always start with a humble pencil and paper. When I'm working traditionally, I really love to build up big, detailed drawings with colored pencils. I like working with fabric, clay and wood for my 3D works, and I recently began teaching myself how to build models in 3D software.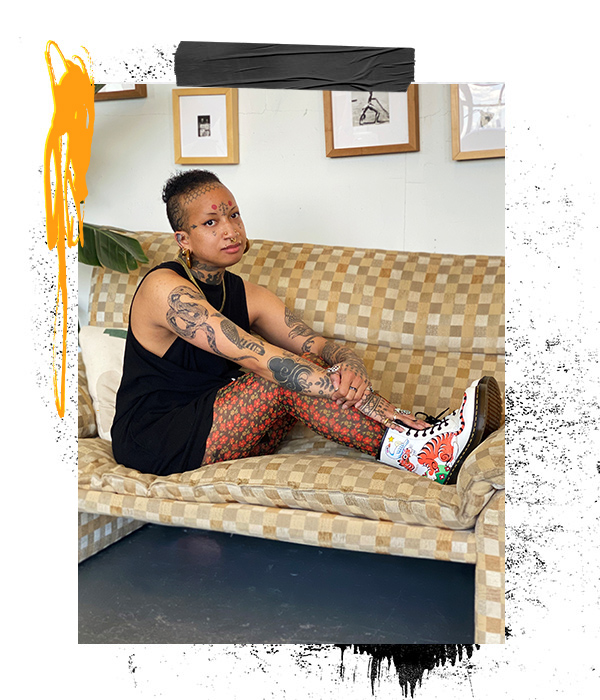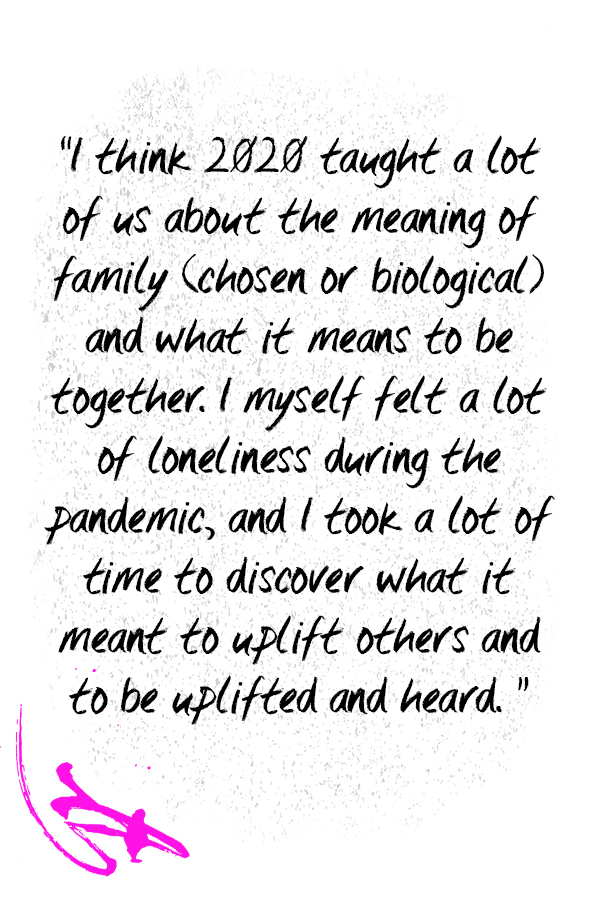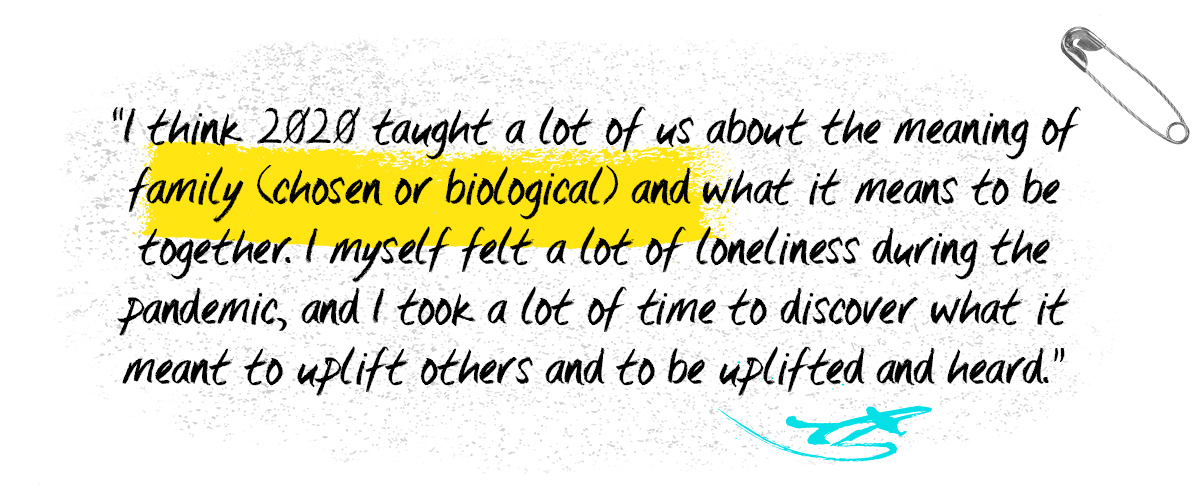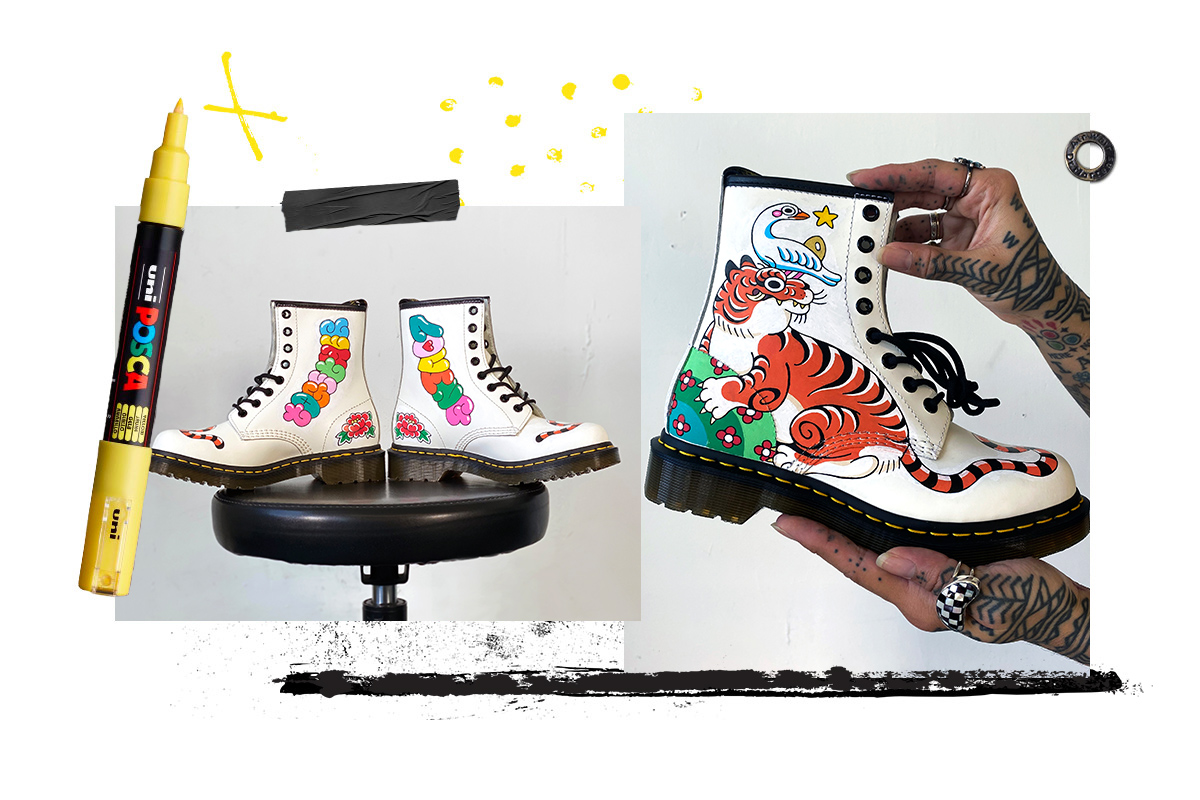 What inspiration do you find yourself drawing from for your DIY Docs?
For this project, I wanted to celebrate some of my heritage. The tiger represents my Asian roots, and the bird with the egg on its back (a stylized Sankofa) represents my African heritage. I think about all the different kinds of people who came together with my ancestors in the past, and how I'm now a part of that mix.
Why is Pride still important in 2021?
I think 2020 taught a lot of us about the meaning of family (chosen or biological) and what it means to be together. I myself felt a lot of loneliness during the pandemic, and I took a lot of time to discover what it meant to uplift others and to be uplifted and heard. In the midst of a lot of political pressure to overturn LGBTQIA+ rights, I think about how far we've come and where we still want to go. Pride will never be irrelevant; we build toward our future - and we build it together.