Thank you for speaking with us and sharing the design behind your DIY Docs. Could you introduce yourself?
Hi! My name is Dannielle Sparks, my pronouns are she/her. I am a muralist and lettering artist located in Dallas, Texas. I showcase my work and create client connections through my social media (@madebydannielle).

Tell us about what led you to become an artist?
I discovered in my mid-twenties my love for lettering and murals through finding other creatives' artwork on social media. My eyes were opened to a world of art that I felt drawn to and wanted to be part of, it quickly became all consuming for me! Years of consistent learning, practice, and ongoing work has led me to accomplishing and living my goal of being a full-time freelance artist.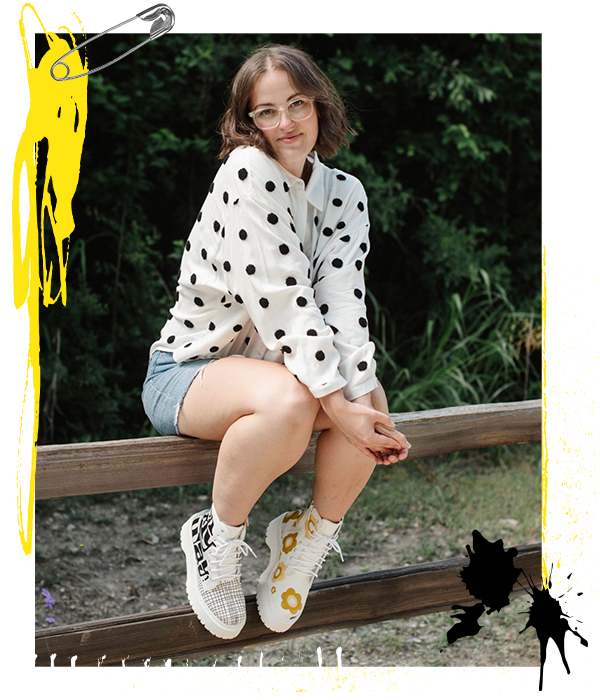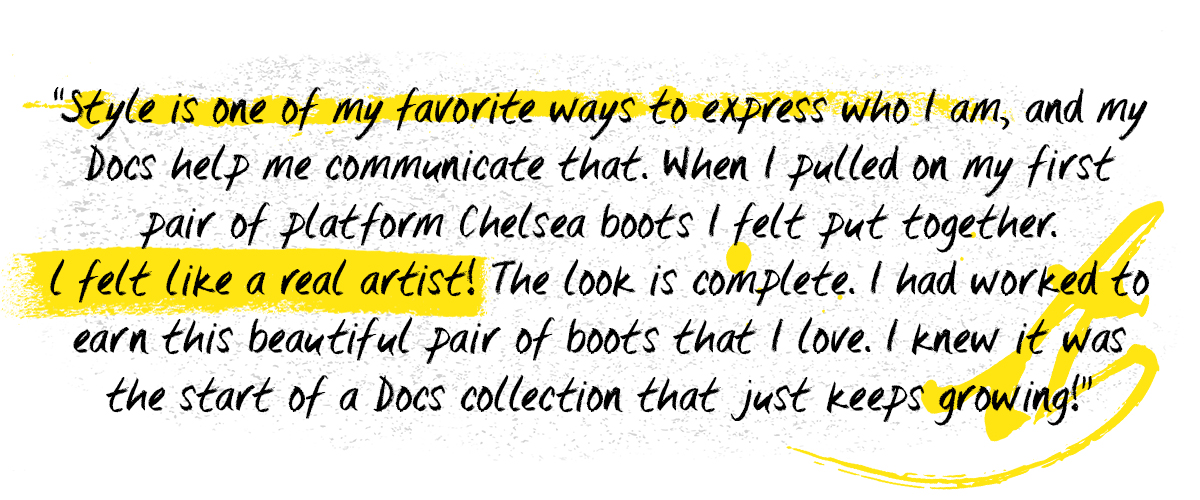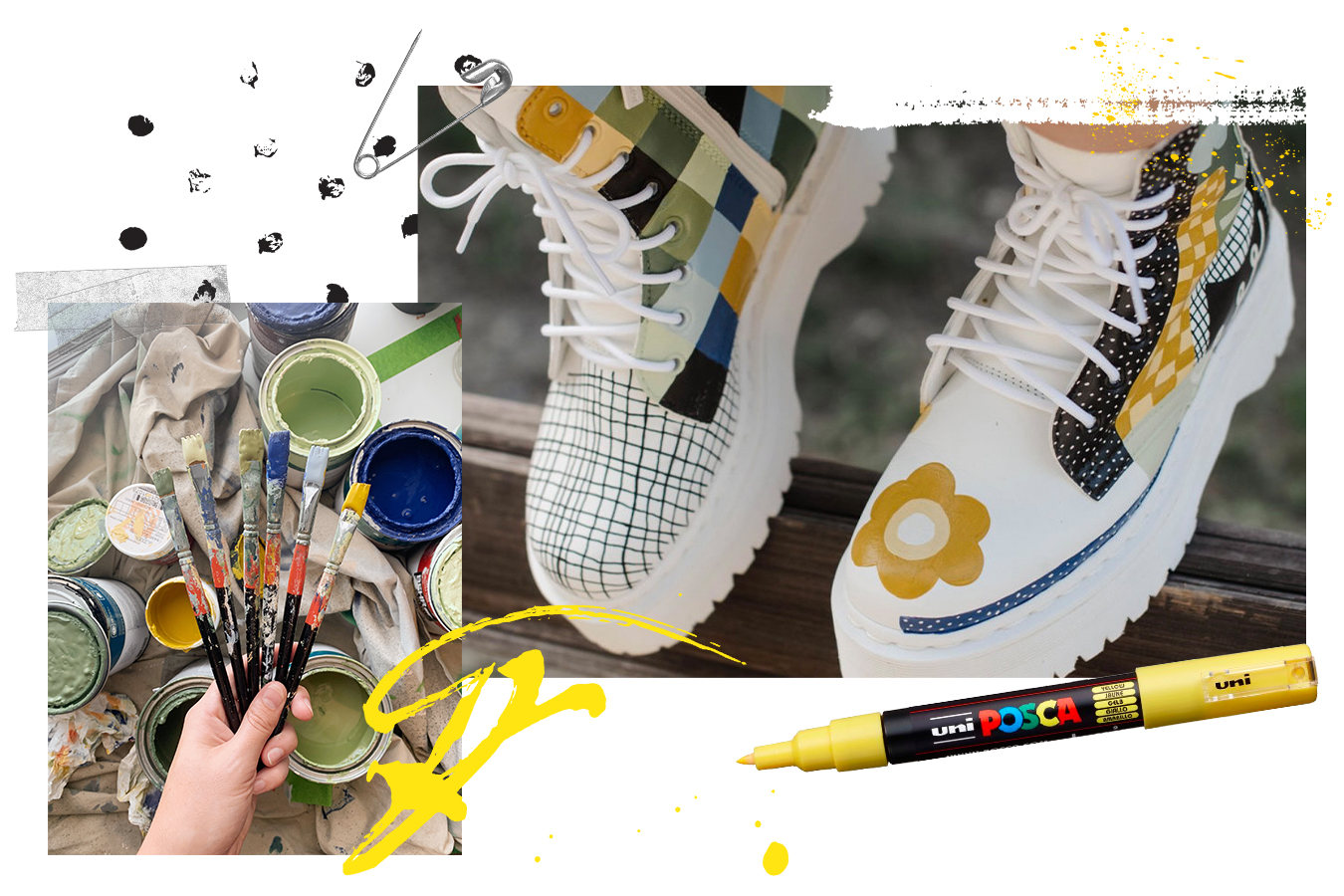 Where do you draw inpsiration from?
I draw my inspiration directly from nature, architecture, and interior designs. Endless patterns and shapes and color combinations exist out in the world already, and I am constantly taking it all in. My process starts from taking photos with my phone wherever I go. Something as simple as noticing the floor tiling pattern I see in a building to a rundown motel aesthetic on a road trip or a Texas grass field after a storm when all the colors are just right. The inspo is constant! I save the photos and refer back to them to use as endless captured moments of direct inspiration for my designs.
Tell us about your first pair of Docs
My first pair of Docs made me really understand and appreciate the difference between any other pair of shoes vs. the quality of Dr. Martens. The design is classic and timeless. When I put on my first pair of Docs I instantly felt like I looked more like myself. Style is one of my favorite ways to express who I am, and my Docs help me communicate that. When I pulled on my first pair of platform Chelsea boots I felt put together. I felt like a real artist! The look is complete. I had worked to earn this beautiful pair of boots that I love. I knew it was the start of a Docs collection that just keeps growing! 
What was the inspiration behind the design for DIY Docs?
My design was inspired by my eclectic style. I love painting balanced shapes and patterns, but I also love painting bold lettering. It was my goal to tell a different story of who I am at every angle that you see the DIY Docs. I hand-lettered the phrase, "On my way!" as both a playful literal meaning of when you wear Docs, you are headed to have a good time somewhere. This also was a message to myself that I am "on my way" to fulfilling exciting things in my career as an artist, and this Dr. Marten's opportunity is an incredible opportunity and reminder of that for me. I love footwear that allows for many different outfits to be worn with it, this is why I included a variety of color combinations and patterns in my design that I know I can pair with.