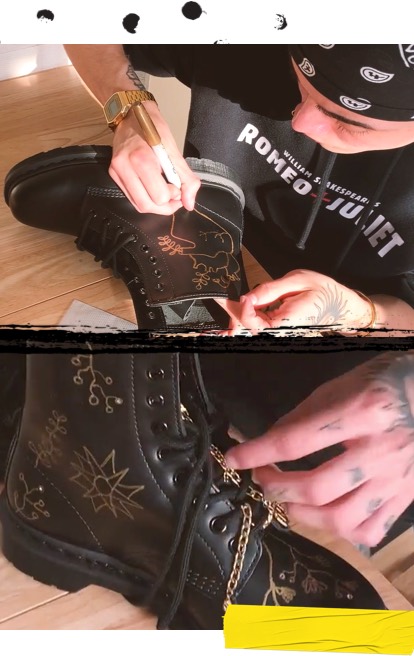 Can you tell us a bit about your design?

It's very nature inspired, very organic and you can see the gold accessories, which is pretty much what I like and always wear. 


What did you use to customise your Docs?

Markers, stencils, accessories and gems. The gems I ordered online are self-adhesive, therefore no glue was needed, which makes it a lot easier to manage them and less messy. In terms of the jewellery, I used bits I've had for years, which include gold-plated necklaces and bracelets.
What Docs are your current favourites?
I'd say the
Jadon XL,
just because every time I've got them on I just feel powerful - like nothing can stop me.
What do you do in your free time?
I enjoy just looking out for inspiration, anything from films, music, or photography. Anything that just lets me express myself.
What three tracks are you listening to right now?
Mostly R&B and Reggaetón, just anything with flavour on it really. I like everything really, as long as you can dance to it.