THE DM'S COMMUNITY REWORK OUR CLASSICS
Docs wearers have been getting creative. Shining a spotlight on our Docs community, our team have been showing off their DIY hand-drawn designs on their boots and shoes. Check out the designs, illustrations and artistic Docs reworks that have been coming in from around the globe.
OUR STORE TEAMS GET CREATIVE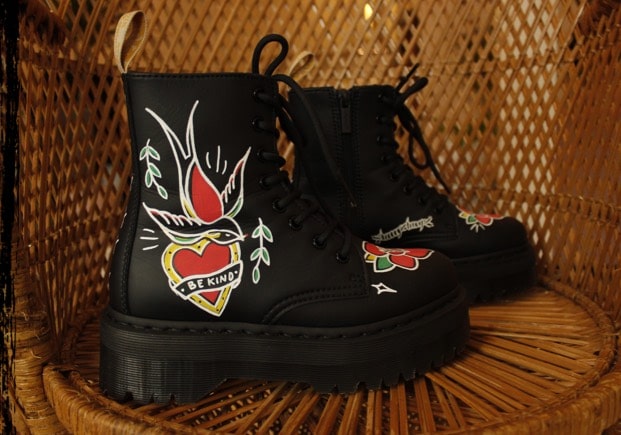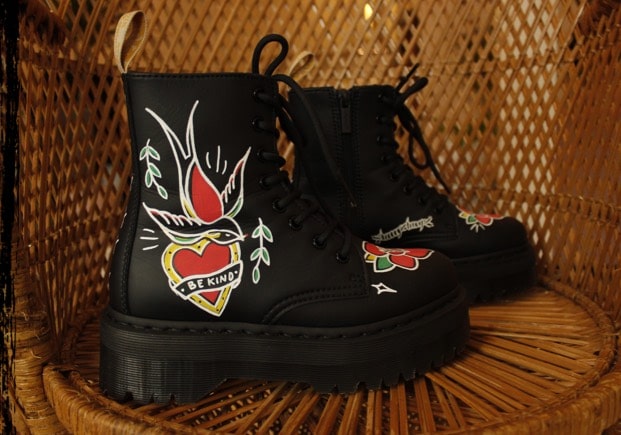 SYLVANA BENINATI
MAASTRICHT STORE
Stay creative. Sylvana has been customising our Vegan Jadon Platforms with tattoo inspired illustrations.
LISA ROSENFELD
DUSSELDORF STORE
Lisa used colours and images from traditional Japanese art to customise her Jadon Hi boots.
STAY TUNED. MORE #DIYDOCS DROPPING SOON