The origin of the Creeper goes deep: first appearing after World War II, when soldiers rocked sturdy, crepe-soled military issue boots at London clubs—and did a dance called The Creep. In the 70s, the shoe's distinctive look was adopted by various subcultures, including punk, pyschobilly and goth. Fast forward to today: our Belladonna Creeper is a fresh, rebellious take on the creeper with a distinct attitude. Two exaggerated, chunky D-rings lead the way, with a classic pointed toe and the Doc's famous yellow stitching. Style it with a short black skirt and black tights. Or go with drainpipes and white socks. The possibilities for individual looks are endless—because this is the perfect goth basic.

The Belladonna Women's creeper is constructed on Dr. Martens air-cushioned soles, that are oil-and-fat resistant with good abrasion and slip resistance—and have been since 1960. Durable and solid, the boot is Goodyear welted, meaning the upper and sole are sewn together in our heat-sealed z-welt stitch for enhanced comfort. The Belladonna Pointed 2-eyed Creeper is made with Patent Lamper, our classic Patent leather.
Material
A twist on the classic Dr. Martens leather: durable, with a smooth and polished finish.
Care Instructions
[Smooth] = Clean Away dirt using a damp cloth, allow to dry apply correct coloured wax based shoe polish to restore shine as desired.
Footwear
| | | | |
| --- | --- | --- | --- |
| UK | USA | Europe | Japan |
| 3 | 5 | 36 | 22 |
| 4 | 6 | 37 | 23 |
| 5 | 7 | 38 | 23.5 |
| 6 | 8 | 39 | 24.5 |
| 6.5 | 8.5 | 40 | 25 |
| 7 | 9 | 41 | 25.5 |
| 8 | 10 | 42 | 26 |
| 9 | 11 | 43 | 27 |
Clothing
| | | | | | | |
| --- | --- | --- | --- | --- | --- | --- |
| Size | XXS | XS | S | M | L | XL |
| UK | 6 | 8 | 10 | 12 | 14 | 16 |
| USA | 2 | 4 | 6 | 8 | 10 | 12 |
| Japan | 5 | 7 | 9 | 11 | 13 | 15 |
| Bust(cm) | 80 | 84 | 88 | 92 | 98 | 104 |
| Bust(in) | 31.5 | 33 | 34.5 | 36 | 38.5 | 40 |
| Waist(cm) | 62 | 66 | 70 | 74 | 80 | 86 |
| Waist(in) | 24.5 | 26 | 27.5 | 29 | 31.5 | 34 |
| Low hip(cm) | 86 | 90 | 94 | 98 | 104 | 110 |
| Low hip(in) | 34 | 35 | 37 | 38.5 | 41 | 43 |
Unisex for Women
| | | | | | | |
| --- | --- | --- | --- | --- | --- | --- |
| Size | XXS | XS | S | M | L | XL |
| UK | 6 | 8 | 10 | 12 | 14 | 16 |
| USA | 2 | 4 | 6 | 8 | 10 | 12 |
| Japan | 5 | 7 | 9 | 11 | 13 | 15 |
| Chest(cm) | 80 | 84 | 88 | 92 | 98 | 104 |
| Chest(in) | 31.5 | 33 | 34.5 | 36 | 38.5 | 40 |
Belts
| | | | | |
| --- | --- | --- | --- | --- |
| Size | S | M | L | XL |
| Fits(in) | 27-31 | 32-36 | 37-40 | 41-44 |
| Fits(cm) | 68-78 | 81-92 | 94-102 | 104-112 |
Socks
| | | | |
| --- | --- | --- | --- |
| Size | S | M | L |
| UK | 3-5.5 | 6-8.5 | 9-13 |
Tights
4'10-5'0/
147-152cm
5'1-5'4/
155-163cm
5'5-5'10/
165-178cm
34-37IN/
86-94cm

S

S

M

37-39IN/
94-99cm

S

M

L

39-42IN/
99-107cm

M

M

L
Footwear
| | | | |
| --- | --- | --- | --- |
| UK | USA | Europe | Japan |
| 6 | 7 | 39 | 24.5 |
| 6.5 | 7.5 | 40 | 25 |
| 7 | 8 | 41 | 25.5 |
| 8 | 9 | 42 | 26 |
| 9 | 10 | 43 | 27 |
| 9.5 | 10.5 | 44 | 27.5 |
| 10 | 11 | 45 | 28 |
| 11 | 12 | 46 | 29 |
| 12 | 13 | 47 | 29.5 |
| 13 | 14 | 48 | |
| 14 | 15 | 49.5 | |
| 15 | 16 | 51 | |
Clothing
| | | | | | | |
| --- | --- | --- | --- | --- | --- | --- |
| Size | XXS | XS | S | M | L | XL |
| Chest(cm) | 86 | 92 | 97 | 102 | 107 | 112 |
| Chest(in) | 34 | 36 | 38 | 40 | 42 | 44 |
| Waist(cm) | 71 | 76 | 81 | 86 | 91 | 96 |
| Waist(in) | 28 | 30 | 32 | 34 | 36 | 38 |
Unisex for Men
| | | | | | | |
| --- | --- | --- | --- | --- | --- | --- |
| Size | XXS | XS | S | M | L | XL |
| Chest(cm) | 86 | 92 | 97 | 102 | 107 | 112 |
| Chest(in) | 34 | 36 | 38 | 40 | 42 | 44 |
Belts
| | | | | |
| --- | --- | --- | --- | --- |
| Size | S | M | L | XL |
| Fits(in) | 27-31 | 32-36 | 37-40 | 41-44 |
| Fits(cm) | 68-78 | 81-92 | 94-102 | 104-112 |
Socks
| | | | |
| --- | --- | --- | --- |
| Size | S | M | L |
| UK | 3-5.5 | 6-8.5 | 9-13 |
Newborn Footwear
| | | | | |
| --- | --- | --- | --- | --- |
| All Countries | Size 0 = 0-3months | Size 1 = 3-6months | Size 2 = 6-9months | Size 3 = 9-12months |
Toddler Footwear
| | | | |
| --- | --- | --- | --- |
| UK | USA | Europe | Japan |
| 3 | 4 | 19 | 11 |
| 3.5 | 4.5 | 19.5 | 11.5 |
| 4 | 5 | 20 | 12 |
| 4.5 | 5.5 | 21 | 12.5 |
| 5 | 6 | 21.5 | 12.5 |
| 5.5 | 6.5 | 22 | 13.5 |
| 6.5 | 7.5 | 23.5 | 14 |
| 7 | 8 | 24 | 14.5 |
| 7.5 | 8.5 | 25 | 15 |
| 8 | 9 | 26 | 15 |
| 8.5 | 9.5 | | 15.5 |
| 9 | 10 | 27 | 16 |
Junior Footwear
| | | | |
| --- | --- | --- | --- |
| UK | USA | Europe | Japan |
| 10 | 11 | 28 | 17 |
| 10.5 | 11.5 | 28.5 | 17.5 |
| 11 | 12 | 29 | 11 |
| 11.5 | 12.5 | 30 | 11.5 |
| 12 | 13 | 31 | 18.5 |
| 12.5 | 13.5 | | 19 |
| 13 | 1 | 32 | 19.5 |
| 13.5 | 1.5 | 32.5 | 20 |
| 1 | 2 | 33 | 20.5 |
| 1.5 | 2.5 | 33.5 | 21 |
| 2 | 3 | 34 | 21.5 |
| 2.5 | 3.5 | 35 | 21.5 |
| 3 | 4 | 36 | 22 |
Canadian Customers
Free Ground Shipping on orders over $75
30 days to return
Click here for more detailed shipping and returns information
#DRMARTENSTYLE
THE BEST DOCS ON THE STREET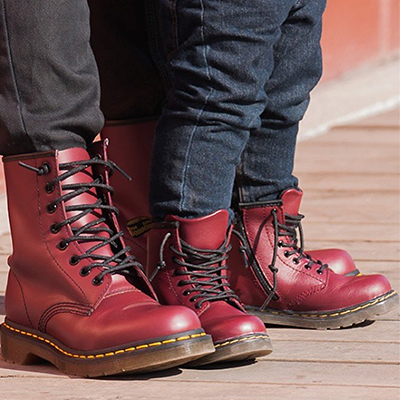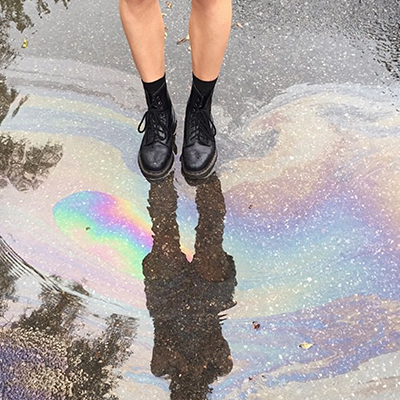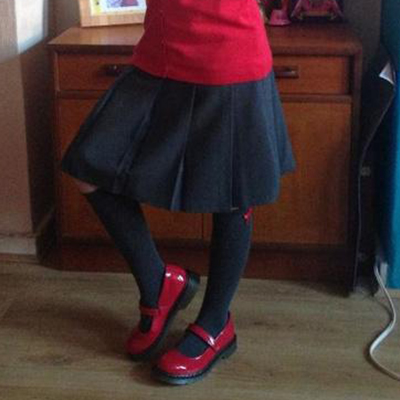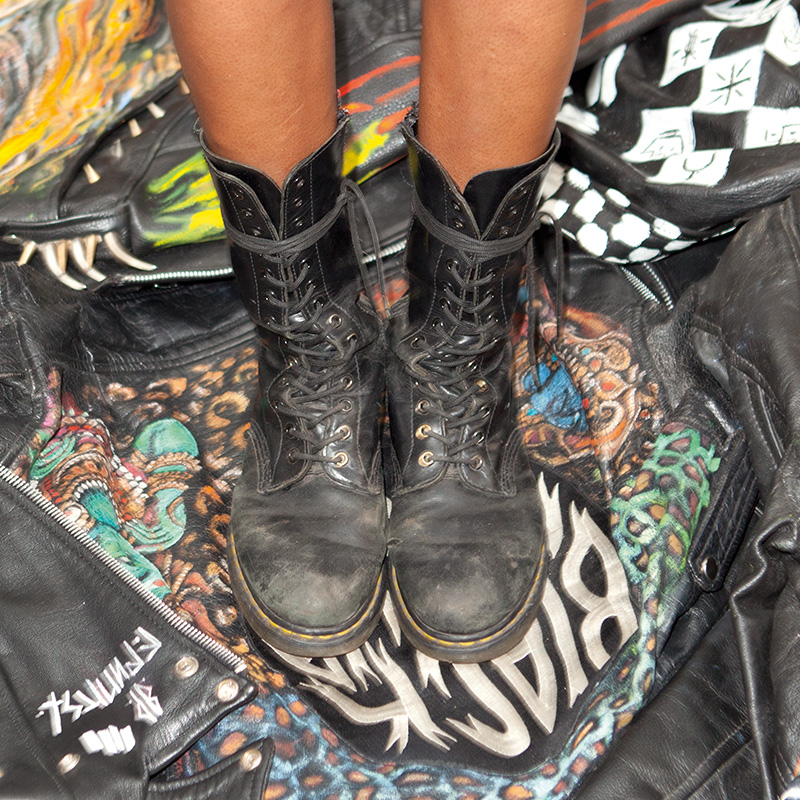 GET FEATURED
ON OUR SITE BY USING
#DRMARTENSSTYLE