We think the Chelsea boot is a wardrobe essential. Originally invented in the Victorian era when its elastic ankle was revolutionary, this is a style that has stood the test of time — being adopted by the Mods in the 1960s and fashionistas ever since.

This rugged and contemporary version of the iconic style is reinvented in premium textured leather and features two zippers on the sides, an evolution of the traditional elastic. Finished with a branded heel-loop and an extra one on the front.
Material
|Heavyweight leather, with a subtle grained finish.
Care Instructions
Clean away dirt using a damp cloth and allow to dry, then apply Dr.Martens Wonder Balsam, add to shoes using the sponge applicator supplied with the product. Alternatively if a higher level of suppleness is desired, Dr Martens Neutral Dubbin could be used follow application instructions on product.
Construction
This is a Goodyear-welted product. The upper and sole are heat-sealed and sewn together, not merely glued like many footwear constructions.
Footwear
| | | | |
| --- | --- | --- | --- |
| UK | USA | Europe | Japan |
| 3 | 5 | 36 | 22 |
| 4 | 6 | 37 | 23 |
| 5 | 7 | 38 | 23.5 |
| 6 | 8 | 39 | 24.5 |
| 6.5 | 8.5 | 40 | 25 |
| 7 | 9 | 41 | 25.5 |
| 8 | 10 | 42 | 26 |
| 9 | 11 | 43 | 27 |
Clothing
| | | | | | | |
| --- | --- | --- | --- | --- | --- | --- |
| Size | XXS | XS | S | M | L | XL |
| UK | 6 | 8 | 10 | 12 | 14 | 16 |
| USA | 2 | 4 | 6 | 8 | 10 | 12 |
| Japan | 5 | 7 | 9 | 11 | 13 | 15 |
| Bust(cm) | 80 | 84 | 88 | 92 | 98 | 104 |
| Bust(in) | 31.5 | 33 | 34.5 | 36 | 38.5 | 40 |
| Waist(cm) | 62 | 66 | 70 | 74 | 80 | 86 |
| Waist(in) | 24.5 | 26 | 27.5 | 29 | 31.5 | 34 |
| Low hip(cm) | 86 | 90 | 94 | 98 | 104 | 110 |
| Low hip(in) | 34 | 35 | 37 | 38.5 | 41 | 43 |
Unisex for Women
| | | | | | | |
| --- | --- | --- | --- | --- | --- | --- |
| Size | XXS | XS | S | M | L | XL |
| UK | 6 | 8 | 10 | 12 | 14 | 16 |
| USA | 2 | 4 | 6 | 8 | 10 | 12 |
| Japan | 5 | 7 | 9 | 11 | 13 | 15 |
| Chest(cm) | 80 | 84 | 88 | 92 | 98 | 104 |
| Chest(in) | 31.5 | 33 | 34.5 | 36 | 38.5 | 40 |
Belts
| | | | | |
| --- | --- | --- | --- | --- |
| Size | S | M | L | XL |
| Fits(in) | 27-31 | 32-36 | 37-40 | 41-44 |
| Fits(cm) | 68-78 | 81-92 | 94-102 | 104-112 |
Socks
| | | | |
| --- | --- | --- | --- |
| Size | S | M | L |
| UK | 3-5.5 | 6-8.5 | 9-13 |
Tights
4'10-5'0/
147-152cm
5'1-5'4/
155-163cm
5'5-5'10/
165-178cm
34-37IN/
86-94cm

S

S

M

37-39IN/
94-99cm

S

M

L

39-42IN/
99-107cm

M

M

L
Footwear
| | | | |
| --- | --- | --- | --- |
| UK | USA | Europe | Japan |
| 6 | 7 | 39 | 24.5 |
| 6.5 | 7.5 | 40 | 25 |
| 7 | 8 | 41 | 25.5 |
| 8 | 9 | 42 | 26 |
| 9 | 10 | 43 | 27 |
| 9.5 | 10.5 | 44 | 27.5 |
| 10 | 11 | 45 | 28 |
| 11 | 12 | 46 | 29 |
| 12 | 13 | 47 | 29.5 |
| 13 | 14 | 48 | |
| 14 | 15 | 49.5 | |
| 15 | 16 | 51 | |
Clothing
| | | | | | | |
| --- | --- | --- | --- | --- | --- | --- |
| Size | XXS | XS | S | M | L | XL |
| Chest(cm) | 86 | 92 | 97 | 102 | 107 | 112 |
| Chest(in) | 34 | 36 | 38 | 40 | 42 | 44 |
| Waist(cm) | 71 | 76 | 81 | 86 | 91 | 96 |
| Waist(in) | 28 | 30 | 32 | 34 | 36 | 38 |
Unisex for Men
| | | | | | | |
| --- | --- | --- | --- | --- | --- | --- |
| Size | XXS | XS | S | M | L | XL |
| Chest(cm) | 86 | 92 | 97 | 102 | 107 | 112 |
| Chest(in) | 34 | 36 | 38 | 40 | 42 | 44 |
Belts
| | | | | |
| --- | --- | --- | --- | --- |
| Size | S | M | L | XL |
| Fits(in) | 27-31 | 32-36 | 37-40 | 41-44 |
| Fits(cm) | 68-78 | 81-92 | 94-102 | 104-112 |
Socks
| | | | |
| --- | --- | --- | --- |
| Size | S | M | L |
| UK | 3-5.5 | 6-8.5 | 9-13 |
Newborn Footwear
| | | | | |
| --- | --- | --- | --- | --- |
| All Countries | Size 0 = 0-3months | Size 1 = 3-6months | Size 2 = 6-9months | Size 3 = 9-12months |
Toddler Footwear
| | | | |
| --- | --- | --- | --- |
| UK | USA | Europe | Japan |
| 3 | 4 | 19 | 11 |
| 3.5 | 4.5 | 19.5 | 11.5 |
| 4 | 5 | 20 | 12 |
| 4.5 | 5.5 | 21 | 12.5 |
| 5 | 6 | 21.5 | 12.5 |
| 5.5 | 6.5 | 22 | 13.5 |
| 6.5 | 7.5 | 23.5 | 14 |
| 7 | 8 | 24 | 14.5 |
| 7.5 | 8.5 | 25 | 15 |
| 8 | 9 | 26 | 15 |
| 8.5 | 9.5 | | 15.5 |
| 9 | 10 | 27 | 16 |
Junior Footwear
| | | | |
| --- | --- | --- | --- |
| UK | USA | Europe | Japan |
| 10 | 11 | 28 | 17 |
| 10.5 | 11.5 | 28.5 | 17.5 |
| 11 | 12 | 29 | 11 |
| 11.5 | 12.5 | 30 | 11.5 |
| 12 | 13 | 31 | 18.5 |
| 12.5 | 13.5 | | 19 |
| 13 | 1 | 32 | 19.5 |
| 13.5 | 1.5 | 32.5 | 20 |
| 1 | 2 | 33 | 20.5 |
| 1.5 | 2.5 | 33.5 | 21 |
| 2 | 3 | 34 | 21.5 |
| 2.5 | 3.5 | 35 | 21.5 |
| 3 | 4 | 36 | 22 |
Canadian Customers
Free Ground Shipping on orders over $75
30 days to return
Click here for more detailed shipping and returns information
#DRMARTENSTYLE
THE BEST DOCS ON THE STREET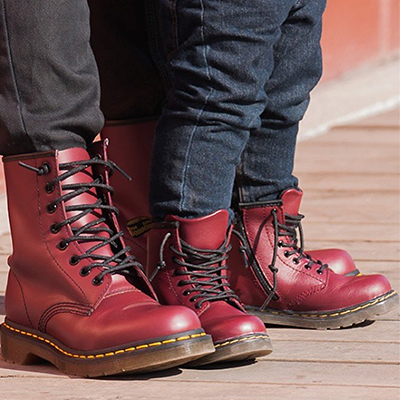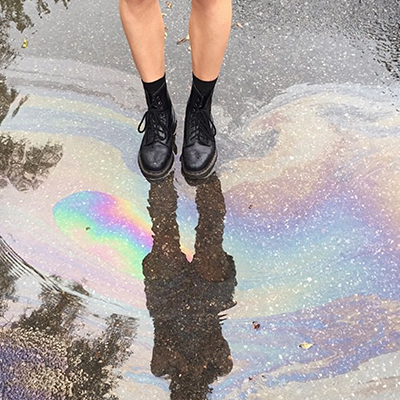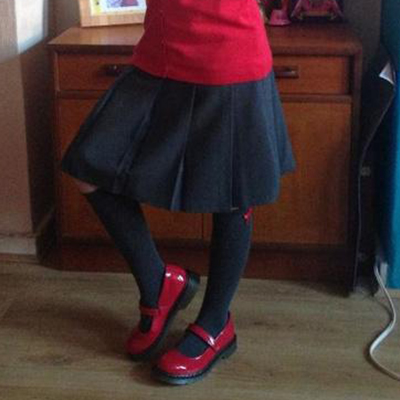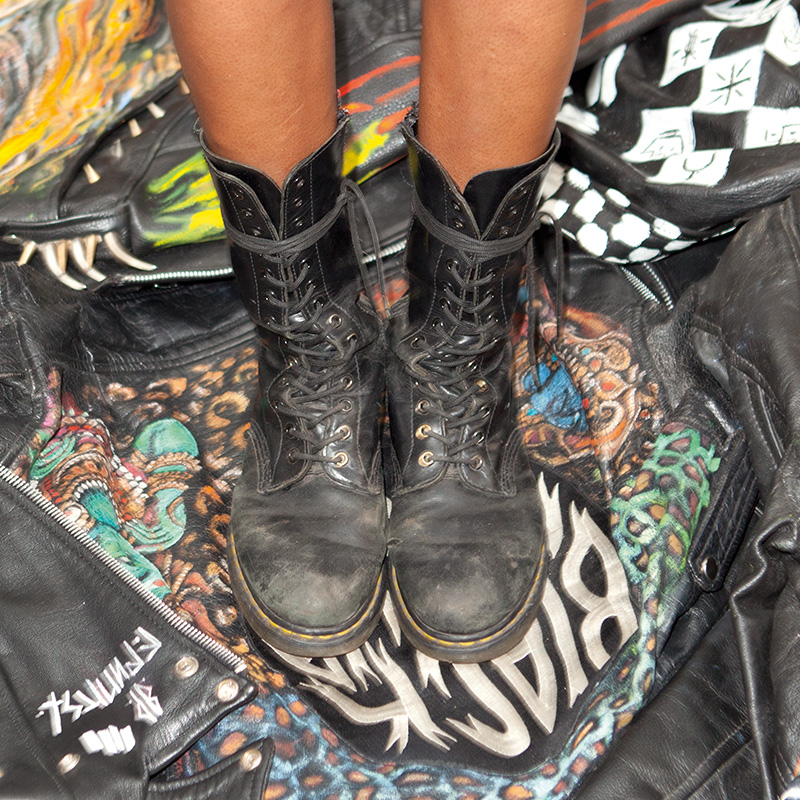 GET FEATURED
ON OUR SITE BY USING
#DRMARTENSSTYLE