2018 is the Year Of The Dog — and according to the Chinese zodiac, is characterized by the values of dialogue, solidarity and overall auspiciousness — and that calls for a celebration. So we made this limited-edition 1460 Year of the Dog boot, featuring gold-colored accents, a red-and-gold heel-loop and original gold foil artwork on the tongue. Consider it a good luck charm, courtesy of Dr. Martens.


Gold stitching on the upper
Original Dr. Martens artwork printed on the EVA sole, and in gold foil on the tongue
Red footbed, with a Dr. Martens logo plus Year of the Dog 2018 printed in gold foil
Classic Doc's DNA with a Year of the Dog spin, like visible welt stitching in red, a red-and-gold heel-loop, and grooved edges on the iconic Dr. Martens air-cushioned sole
Made with the original Dr. Martens leather: Smooth
Goodyear-welted product
Material
Airwairs original signature leather: a firm, finished leather with a smooth, semi bright appearance.
Care Instructions
[Smooth] = Clean Away dirt using a damp cloth, allow to dry apply correct coloured wax based shoe polish to restore shine as desired.
Footwear
| | | | |
| --- | --- | --- | --- |
| UK | USA | Europe | Japan |
| 3 | 5 | 36 | 22 |
| 4 | 6 | 37 | 23 |
| 5 | 7 | 38 | 23.5 |
| 6 | 8 | 39 | 24.5 |
| 6.5 | 8.5 | 40 | 25 |
| 7 | 9 | 41 | 25.5 |
| 8 | 10 | 42 | 26 |
| 9 | 11 | 43 | 27 |
Clothing
| | | | | | | |
| --- | --- | --- | --- | --- | --- | --- |
| Size | XXS | XS | S | M | L | XL |
| UK | 6 | 8 | 10 | 12 | 14 | 16 |
| USA | 2 | 4 | 6 | 8 | 10 | 12 |
| Japan | 5 | 7 | 9 | 11 | 13 | 15 |
| Bust(cm) | 80 | 84 | 88 | 92 | 98 | 104 |
| Bust(in) | 31.5 | 33 | 34.5 | 36 | 38.5 | 40 |
| Waist(cm) | 62 | 66 | 70 | 74 | 80 | 86 |
| Waist(in) | 24.5 | 26 | 27.5 | 29 | 31.5 | 34 |
| Low hip(cm) | 86 | 90 | 94 | 98 | 104 | 110 |
| Low hip(in) | 34 | 35 | 37 | 38.5 | 41 | 43 |
Unisex for Women
| | | | | | | |
| --- | --- | --- | --- | --- | --- | --- |
| Size | XXS | XS | S | M | L | XL |
| UK | 6 | 8 | 10 | 12 | 14 | 16 |
| USA | 2 | 4 | 6 | 8 | 10 | 12 |
| Japan | 5 | 7 | 9 | 11 | 13 | 15 |
| Chest(cm) | 80 | 84 | 88 | 92 | 98 | 104 |
| Chest(in) | 31.5 | 33 | 34.5 | 36 | 38.5 | 40 |
Belts
| | | | | |
| --- | --- | --- | --- | --- |
| Size | S | M | L | XL |
| Fits(in) | 27-31 | 32-36 | 37-40 | 41-44 |
| Fits(cm) | 68-78 | 81-92 | 94-102 | 104-112 |
Socks
| | | | |
| --- | --- | --- | --- |
| Size | S | M | L |
| UK | 3-5.5 | 6-8.5 | 9-13 |
Tights
4'10-5'0/
147-152cm
5'1-5'4/
155-163cm
5'5-5'10/
165-178cm
34-37IN/
86-94cm

S

S

M

37-39IN/
94-99cm

S

M

L

39-42IN/
99-107cm

M

M

L
Footwear
| | | | |
| --- | --- | --- | --- |
| UK | USA | Europe | Japan |
| 6 | 7 | 39 | 24.5 |
| 6.5 | 7.5 | 40 | 25 |
| 7 | 8 | 41 | 25.5 |
| 8 | 9 | 42 | 26 |
| 9 | 10 | 43 | 27 |
| 9.5 | 10.5 | 44 | 27.5 |
| 10 | 11 | 45 | 28 |
| 11 | 12 | 46 | 29 |
| 12 | 13 | 47 | 29.5 |
| 13 | 14 | 48 | |
| 14 | 15 | 49.5 | |
| 15 | 16 | 51 | |
Clothing
| | | | | | | |
| --- | --- | --- | --- | --- | --- | --- |
| Size | XXS | XS | S | M | L | XL |
| Chest(cm) | 86 | 92 | 97 | 102 | 107 | 112 |
| Chest(in) | 34 | 36 | 38 | 40 | 42 | 44 |
| Waist(cm) | 71 | 76 | 81 | 86 | 91 | 96 |
| Waist(in) | 28 | 30 | 32 | 34 | 36 | 38 |
Unisex for Men
| | | | | | | |
| --- | --- | --- | --- | --- | --- | --- |
| Size | XXS | XS | S | M | L | XL |
| Chest(cm) | 86 | 92 | 97 | 102 | 107 | 112 |
| Chest(in) | 34 | 36 | 38 | 40 | 42 | 44 |
Belts
| | | | | |
| --- | --- | --- | --- | --- |
| Size | S | M | L | XL |
| Fits(in) | 27-31 | 32-36 | 37-40 | 41-44 |
| Fits(cm) | 68-78 | 81-92 | 94-102 | 104-112 |
Socks
| | | | |
| --- | --- | --- | --- |
| Size | S | M | L |
| UK | 3-5.5 | 6-8.5 | 9-13 |
Newborn Footwear
| | | | | |
| --- | --- | --- | --- | --- |
| All Countries | Size 0 = 0-3months | Size 1 = 3-6months | Size 2 = 6-9months | Size 3 = 9-12months |
Toddler Footwear
| | | | |
| --- | --- | --- | --- |
| UK | USA | Europe | Japan |
| 3 | 4 | 19 | 11 |
| 3.5 | 4.5 | 19.5 | 11.5 |
| 4 | 5 | 20 | 12 |
| 4.5 | 5.5 | 21 | 12.5 |
| 5 | 6 | 21.5 | 12.5 |
| 5.5 | 6.5 | 22 | 13.5 |
| 6.5 | 7.5 | 23.5 | 14 |
| 7 | 8 | 24 | 14.5 |
| 7.5 | 8.5 | 25 | 15 |
| 8 | 9 | 26 | 15 |
| 8.5 | 9.5 | | 15.5 |
| 9 | 10 | 27 | 16 |
Junior Footwear
| | | | |
| --- | --- | --- | --- |
| UK | USA | Europe | Japan |
| 10 | 11 | 28 | 17 |
| 10.5 | 11.5 | 28.5 | 17.5 |
| 11 | 12 | 29 | 11 |
| 11.5 | 12.5 | 30 | 11.5 |
| 12 | 13 | 31 | 18.5 |
| 12.5 | 13.5 | | 19 |
| 13 | 1 | 32 | 19.5 |
| 13.5 | 1.5 | 32.5 | 20 |
| 1 | 2 | 33 | 20.5 |
| 1.5 | 2.5 | 33.5 | 21 |
| 2 | 3 | 34 | 21.5 |
| 2.5 | 3.5 | 35 | 21.5 |
| 3 | 4 | 36 | 22 |
Canadian Customers
Free Ground Shipping on orders over $75
30 days to return
Click here for more detailed shipping and returns information
#DRMARTENSTYLE
THE BEST DOCS ON THE STREET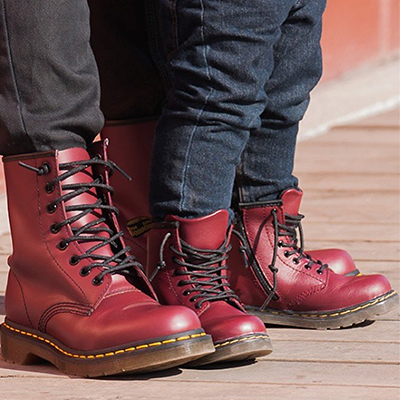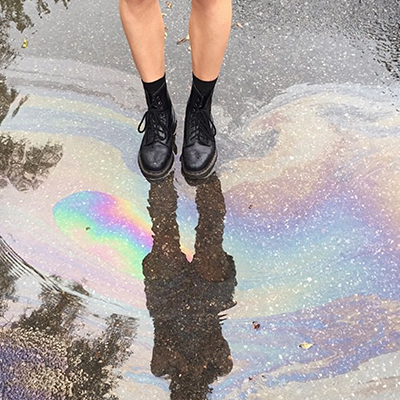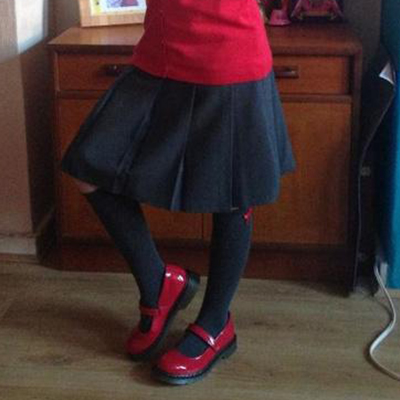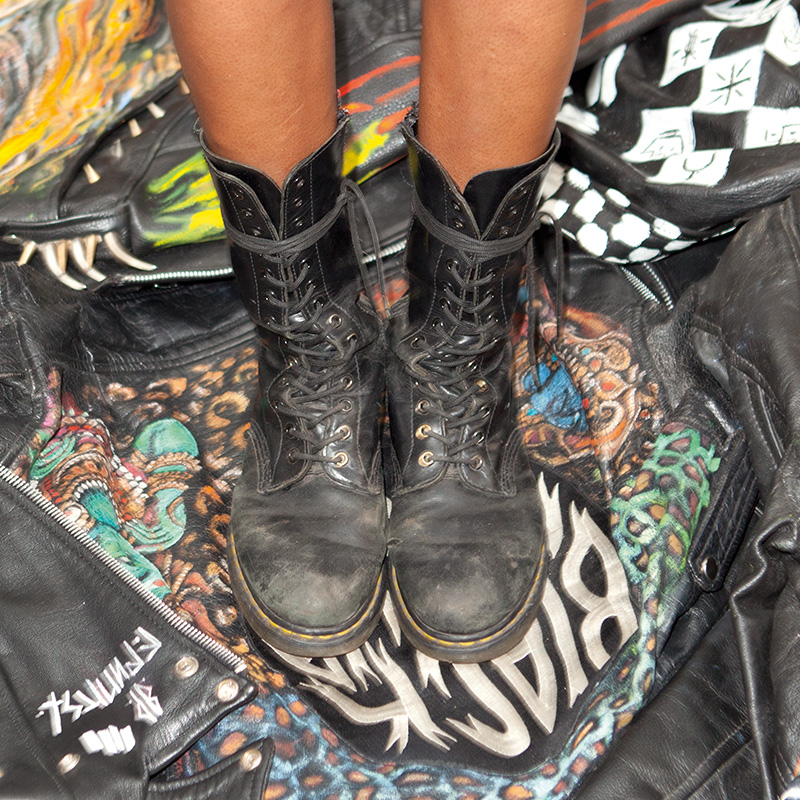 GET FEATURED
ON OUR SITE BY USING
#DRMARTENSSTYLE