WILLIS
BLACK SMOOTH CHERRY RED SMOOTH
24075601
Choose colour
BLACK
CHERRY RED
The Willis Creeper taps into the rebellious history of the quintessential goth shoe, blending the traditional with punk edge, with classic Dr. Martens Smooth leather in black, white or cherry and a sleek, modern pointed silhouette.


3-eye shoe
Pointed Creeper silhouette
Built on the iconic and comfortable air-cushioned sole
Goodyear-welted product
Made with Smooth, the classic durable Dr. Martens leather
Material
Airwairs original signature leather: a firm, finished leather with a smooth, semi bright appearance.
Care Instructions
[Smooth] = Clean Away dirt using a damp cloth, allow to dry apply correct coloured wax based shoe polish to restore shine as desired.
Footwear
| | | | |
| --- | --- | --- | --- |
| UK | USA | Europe | Japan |
| 3 | 5 | 36 | 22 |
| 4 | 6 | 37 | 23 |
| 5 | 7 | 38 | 23.5 |
| 6 | 8 | 39 | 24.5 |
| 6.5 | 8.5 | 40 | 25 |
| 7 | 9 | 41 | 25.5 |
| 8 | 10 | 42 | 26 |
| 9 | 11 | 43 | 27 |
Clothing
| | | | | | | |
| --- | --- | --- | --- | --- | --- | --- |
| Size | XXS | XS | S | M | L | XL |
| UK | 6 | 8 | 10 | 12 | 14 | 16 |
| USA | 2 | 4 | 6 | 8 | 10 | 12 |
| Japan | 5 | 7 | 9 | 11 | 13 | 15 |
| Bust(cm) | 80 | 84 | 88 | 92 | 98 | 104 |
| Bust(in) | 31.5 | 33 | 34.5 | 36 | 38.5 | 40 |
| Waist(cm) | 62 | 66 | 70 | 74 | 80 | 86 |
| Waist(in) | 24.5 | 26 | 27.5 | 29 | 31.5 | 34 |
| Low hip(cm) | 86 | 90 | 94 | 98 | 104 | 110 |
| Low hip(in) | 34 | 35 | 37 | 38.5 | 41 | 43 |
Unisex for Women
| | | | | | | |
| --- | --- | --- | --- | --- | --- | --- |
| Size | XXS | XS | S | M | L | XL |
| UK | 6 | 8 | 10 | 12 | 14 | 16 |
| USA | 2 | 4 | 6 | 8 | 10 | 12 |
| Japan | 5 | 7 | 9 | 11 | 13 | 15 |
| Chest(cm) | 80 | 84 | 88 | 92 | 98 | 104 |
| Chest(in) | 31.5 | 33 | 34.5 | 36 | 38.5 | 40 |
Belts
| | | | | |
| --- | --- | --- | --- | --- |
| Size | S | M | L | XL |
| Fits(in) | 27-31 | 32-36 | 37-40 | 41-44 |
| Fits(cm) | 68-78 | 81-92 | 94-102 | 104-112 |
Socks
| | | | |
| --- | --- | --- | --- |
| Size | S | M | L |
| UK | 3-5.5 | 6-8.5 | 9-13 |
Tights
4'10-5'0/
147-152cm
5'1-5'4/
155-163cm
5'5-5'10/
165-178cm
34-37IN/
86-94cm

S

S

M

37-39IN/
94-99cm

S

M

L

39-42IN/
99-107cm

M

M

L
Footwear
| | | | |
| --- | --- | --- | --- |
| UK | USA | Europe | Japan |
| 6 | 7 | 39 | 24.5 |
| 6.5 | 7.5 | 40 | 25 |
| 7 | 8 | 41 | 25.5 |
| 8 | 9 | 42 | 26 |
| 9 | 10 | 43 | 27 |
| 9.5 | 10.5 | 44 | 27.5 |
| 10 | 11 | 45 | 28 |
| 11 | 12 | 46 | 29 |
| 12 | 13 | 47 | 29.5 |
| 13 | 14 | 48 | |
| 14 | 15 | 49.5 | |
| 15 | 16 | 51 | |
Clothing
| | | | | | | |
| --- | --- | --- | --- | --- | --- | --- |
| Size | XXS | XS | S | M | L | XL |
| Chest(cm) | 86 | 92 | 97 | 102 | 107 | 112 |
| Chest(in) | 34 | 36 | 38 | 40 | 42 | 44 |
| Waist(cm) | 71 | 76 | 81 | 86 | 91 | 96 |
| Waist(in) | 28 | 30 | 32 | 34 | 36 | 38 |
Unisex for Men
| | | | | | | |
| --- | --- | --- | --- | --- | --- | --- |
| Size | XXS | XS | S | M | L | XL |
| Chest(cm) | 86 | 92 | 97 | 102 | 107 | 112 |
| Chest(in) | 34 | 36 | 38 | 40 | 42 | 44 |
Belts
| | | | | |
| --- | --- | --- | --- | --- |
| Size | S | M | L | XL |
| Fits(in) | 27-31 | 32-36 | 37-40 | 41-44 |
| Fits(cm) | 68-78 | 81-92 | 94-102 | 104-112 |
Socks
| | | | |
| --- | --- | --- | --- |
| Size | S | M | L |
| UK | 3-5.5 | 6-8.5 | 9-13 |
Newborn Footwear
| | | | | |
| --- | --- | --- | --- | --- |
| All Countries | Size 0 = 0-3months | Size 1 = 3-6months | Size 2 = 6-9months | Size 3 = 9-12months |
Toddler Footwear
| | | | |
| --- | --- | --- | --- |
| UK | USA | Europe | Japan |
| 3 | 4 | 19 | 11 |
| 3.5 | 4.5 | 19.5 | 11.5 |
| 4 | 5 | 20 | 12 |
| 4.5 | 5.5 | 21 | 12.5 |
| 5 | 6 | 21.5 | 12.5 |
| 5.5 | 6.5 | 22 | 13.5 |
| 6.5 | 7.5 | 23.5 | 14 |
| 7 | 8 | 24 | 14.5 |
| 7.5 | 8.5 | 25 | 15 |
| 8 | 9 | 26 | 15 |
| 8.5 | 9.5 | | 15.5 |
| 9 | 10 | 27 | 16 |
Junior Footwear
| | | | |
| --- | --- | --- | --- |
| UK | USA | Europe | Japan |
| 10 | 11 | 28 | 17 |
| 10.5 | 11.5 | 28.5 | 17.5 |
| 11 | 12 | 29 | 11 |
| 11.5 | 12.5 | 30 | 11.5 |
| 12 | 13 | 31 | 18.5 |
| 12.5 | 13.5 | | 19 |
| 13 | 1 | 32 | 19.5 |
| 13.5 | 1.5 | 32.5 | 20 |
| 1 | 2 | 33 | 20.5 |
| 1.5 | 2.5 | 33.5 | 21 |
| 2 | 3 | 34 | 21.5 |
| 2.5 | 3.5 | 35 | 21.5 |
| 3 | 4 | 36 | 22 |
Canadian Customers
Free Ground Shipping on orders over $75
30 days to return
Click here for more detailed shipping and returns information
#DRMARTENSTYLE
THE BEST DOCS ON THE STREET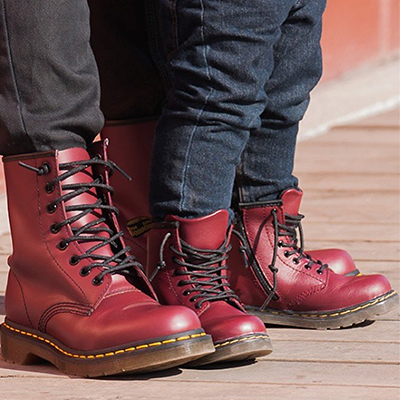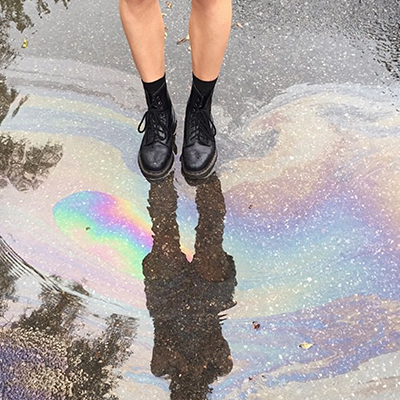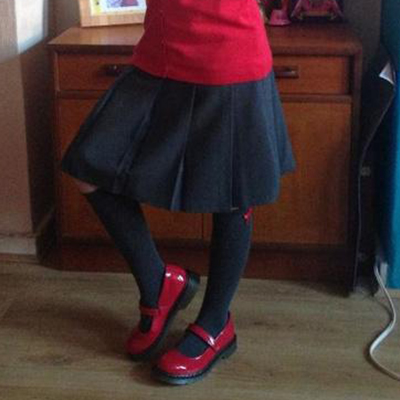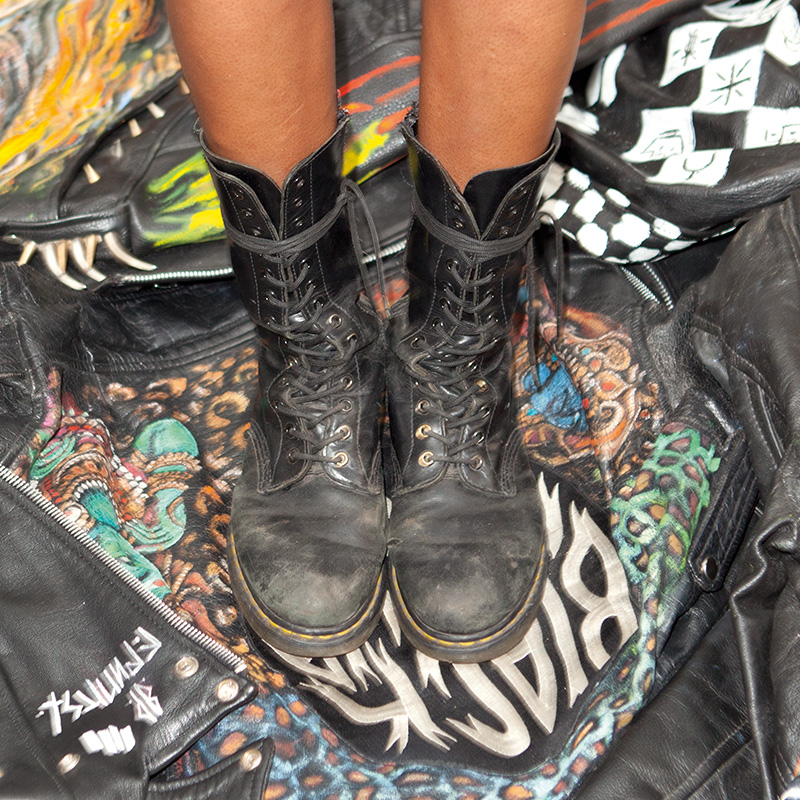 GET FEATURED
ON OUR SITE BY USING
#DRMARTENSSTYLE